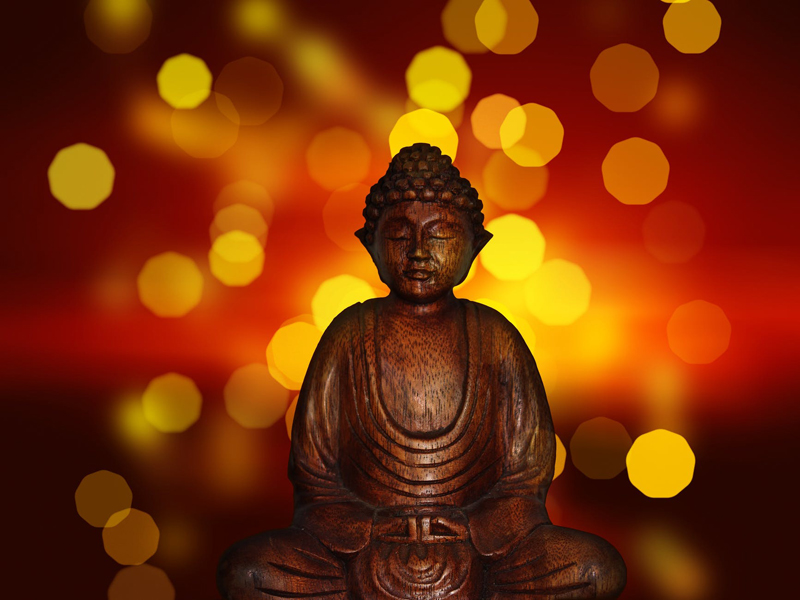 Below are some of my favorites among the Buddhist books I have recently reviewed. Be sure to check the
Children and Teen Buddhist Book List
as well.


The Mind's Own Physician, edited by Jon Kabat-Zinn, Richard Davidson
The Mind's Own Physician: A Scientific Dialogue with the Dalai Lama on the Healing Power of Meditation provides a fascinating overview of the current scientific findings on the benefits of meditation and mindfulness practice, including how they impact the brain and facilitate healing.


A Lamp in the Darkness, by Jack Kornfield
A Lamp in the Darkness: Illuminating the Path Through Difficult Times, by celebrated American Buddhist author and teacher Jack Kornfield is a beautiful and warm book/CD combo offering meditations for moving through the most difficult phases of our lives, including illness, loss, betrayal and more.


Planting Seeds: Practicing Mindfulness with Children, by Thich Nhat Hanh
The book Planting Seeds: Practicing Mindfulness with Children, by Thich Nhat Hanh, is a beautiful and practical book and CD combo for parents and educators interested in introducing children to mindfulness, meditation, compassion, and other related themes.


Buddha Standard Time, by Lama Surya Das
The latest book from Lama Surya Das, Buddha Standard Time: Awakening to the Infinite Possibilities of Now, starts out for anyone that finds themselves saying "I just don´t have enough time." It gradually progresses into a profound contemplation on the nature of time, how it shapes our identity and culture, and what it means to relate to time in a different, spiritually-based, way.


Awakening the Sacred Body: Tibetan Yogas of Breath and Movement, by Tenzin Wangyal Rinpoche
This excellent book and DVD combo is one of the few detailing Bon Tibetan energy practices - breath and chakra (energy center) meditations - in an accessible and down to earth way that anyone can benefit from.


Blue Jean Buddha - Voices of Young Buddhists, by Sumi Loundon
Blue Jean Buddha is a wonderful and diverse compilation of essays from young Buddhists on what Buddhism means to them in 21st century America.


Dhammapada - The Sayings of the Buddha, translated by Thomas Byrom
The Dhammapada is one of the most revered and well-known Buddhist writings. It contains direct sayings of the Buddha. This lovely little translation is simple, straightforward, and fits in your purse or pocket!


Pocket Peace: Effective Practices for Enlightened Living by Allan Lokos
This lovely book offers accessible and practical guidance for practicing the ten Buddhist 'paramitas' or perfections, in everyday life.


Hand Wash Cold: Care Instructions for an Ordinary Life by Karen Maezen Miller
Written by a Zen priest and author of the popular Momma Zen, Hand Wash Cold is part memoir and part manual for living the life we have now, in the now.


Confession of a Buddhist Atheist by Stephen Batchelor
In this latest book by the author of Buddhism Without Beliefs, the author recounts his experiences as a Tibetan and then Korean Zen monk, his research into the Buddha's life, and how he has come to be a 'secular Buddhist', with an agnostic position towards the doctrine of rebirth.


Happiness Is An Inside Job by Sylvia Boorstein
This latest book by Sylvia Boorstein, a founding teacher for the Spirit Rock Meditation Center, shows anyone how to incorporate Buddhist metta (lovingkindness) practice into daily life.


Women of Wisdom by Lama Tsultrim Allione
Lama Tsultrim Allione is one of the leading women Buddhist teachers in the West today, and this book includes both her own compelling personal story, as well as the sacred biographies of six historical Tibetan Buddhist yoginis.


Buddhism for Mothers of Young Children: Becoming a Mindful Parent by Sarah Napthali
This book offers great insight into mindful parenting for anyone, Buddhist or non-Buddhist, and shows how Buddhist philosophies and practices can be applied to our daily lives.


Taking the Leap: Freeing Ourselves from Old Habits and Fears by Pema Chodron
Buddhist nun Pema Chodron's latest book offers insight into how we can work with the triggers of our daily lives, and transmute them into opportunities for spiritual growth and awakening.


The 12-Step Buddhist: Enhance Recovery from Any Addiction by Darren Littlejohn
Drug and alcohol addiction is a huge source of suffering for many, and Buddhist teachings address the causes of suffering head-on. The 12-Step Buddhist outlines a way to integrate Buddhist teachings with traditional 12-Step recovery programs, applying Buddhist teachings to addictions of all types.


Peaceful Action, Open Heart: Lessons from the Lotus Sutra by Thich Nhat Hanh
The Venerable Zen master, bestselling author, and peace activist Thich Nhat Hanh has recently re-released his lovely commentary on the Lotus sutra, one of the defining teachings of Mahayana Buddhism, which states anyone can become a Buddha.


Yantra Yoga: The Tibetan Yoga of Movement by Chogyal Namkai Norbu
Yantra Yoga is one of the few Buddhist-based yogas taught in the West today. Learn more about this ancient practice, the definitive book recently published about it, and the Tibetan Buddhist school of which it is a part.


The Tibetan Art of Parenting: From Before Conception to Early Childhood by Anne Maiden Brown, Edie Farwell, and Dr. Dickey Nyerongsha
The Tibetan Art of Parenting covers the cultural and spiritual beliefs that guide Tibetan parenting practices, from before conception through to early childhood. It covers Tibetans beliefs regarding karma, rebirth and subtle energies, as well as many pregnancy and childcare medical practices.
Check out
my favorites for kids and teens too
.
You Should Also Read:
Buddhist Books for Children and Teens
Buddhist Movies List


Related Articles
Editor's Picks Articles
Top Ten Articles
Previous Features
Site Map



Follow @mommymystic
Tweet



Content copyright © 2023 by Lisa Erickson. All rights reserved.
This content was written by Lisa Erickson. If you wish to use this content in any manner, you need written permission. Contact Lisa Erickson for details.