Stars, Galaxies and Clusters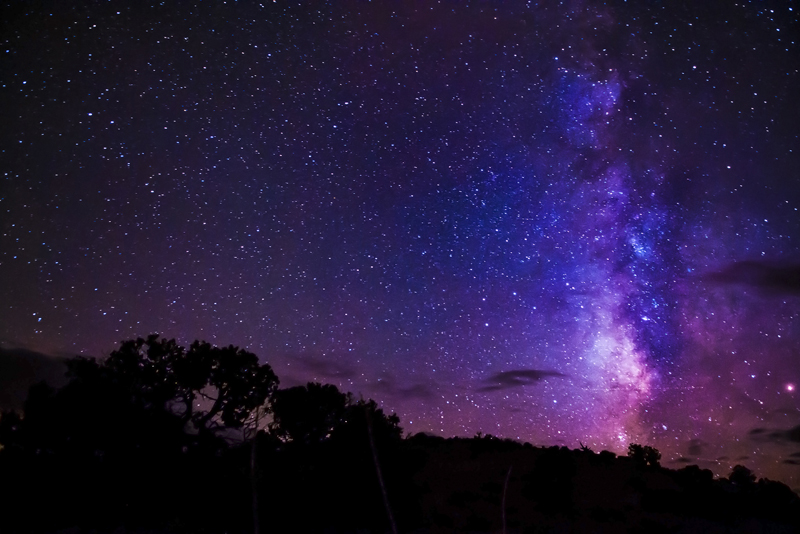 How are stars are born in nebulae and how do they end their lives? What do we see in the sky? Galaxies are made up of vast numbers of the stars, but what are they like and how do they evolve?
Andromeda Galaxy (M31) - Fascinating Facts


Imagine yourself under a dark autumn or winter northern hemisphere sky. You're looking towards the "W" of Cassiopeia, and notice a hazy patch between Cassiopeia and the constellation Andromeda. That is the Andromeda Galaxy (M31). Here are some fascinating facts about this stunning object.
Andromeda the Chained Princess


Andromeda stands in the northern sky eternally chained to her rock. She is one of the five constellations that Ptolemy described in the second century, all part of one particular ancient Greek myth. In the constellation is a quadruple star, a blue snowball, exoplanets and spiral galaxies.
Aries the Golden Ram


Aries was the winged ram from which the Golden Fleece came. Two thousand years ago his constellation marked the spring equinox when the Sun crossed the celestial equator near Beta and Gamma Arietis. The equinox is now in Pisces, but what strange object was discovered in 2007 in Aries?
Astronomy Humor


Here's a collection of astronomy jokes for kids, adults and geeks of all ages. Laughter helps to keep us young and healthy, so see if anything tickles your fancy. (And how *does* the Man in the Moon cut his hair?)
Astronomy Photographer of the Year 2012


An exquisite whirlpool of two galaxies held together by invisible bonds was this year´s winning image. And the Young Astronomy Photographer of the Year captured the beauty of the Pleiades, a cluster of hot blue stars surrounded by a delicate haze of reflective dust. A feast for the eye.
Canis Major - the Greater Dog


In a sky full of gods, heroes and wronged women, there are also four dogs. We have Canis Minor and the two dogs of Canes Venatici, but Canis Major is definitely top dog. It´s a prominent constellation that has represented a dog from early Greek times.
Charles Messier – Comet Ferret


The Crab Nebula is M1 and the Andromeda Galaxy is M31. Over a hundred deep-sky objects with "M" numbers are listed in the Messier Catalogue. Charles Messier, 18th-century comet hunter, is known today less for his comets and more for his catalog of things that aren´t comets.
Constellations


Articles about some of the 88 official constellations. What they are and where are they? And read the ancient myths and legends that tell their exciting stories.
Cosmic Collisions


We no longer see the heavens as perfect and the stars as eternal and unchanging. Even the Universe had a beginning, and everything that we observe changes and evolves. Many of these changes involve cosmic collisions.
Cosmic Father´s Day


What sort of tie would you give a cosmic father? What would you feed him? Where might he find challenging mountaineering, make an astounding golf shot or get up an interstellar soccer game? How can you send a special man a genuinely galactic greeting? Here´s how.
Cosmic White Christmas


If you´re dreaming of a white Christmas, the cosmos may have something of interest. How about deep snow on one of Saturn´s moons, a gigantic Christmas tree whose lights are baby stars, a snowman on an asteroid or an Einstein ring?
Creepy Crawlies in Space


What was the first Earth creature to go into space? Not a dog, but a fruit fly. Insects and arachnids have been mini-astronauts for over sixty years. They have also inspired the naming of heavenly objects.
Exotic Creatures of the Southern Sky


Constellations telling the ancient tales of gods and heroes are still in use by astronomers. But there are only 48 classical constellations, and the skies around the south celestial pole can´t be seen from the Mediterranean, so those constellations are more modern. Here are some of them.
Galactic Winter Games


Welcome to the Galactic Winter Games, a starry tribute to Earth´s Winter Olympic Games. It´s a tour of some really cool cosmic sights – as well as some hot ones, such as one of the biggest explosions in the Universe.
Galaxy Facts for Kids


The Milky Way used to be the only galaxy people knew. Big telescopes changed that. Now we know there are billions of them. They come in different sizes and shapes and have some surprises for us.
Galaxy or Star Cluster


Galaxies and star clusters are collections of stars held together by gravity. Galaxies are really big. But how big is big? Even bigger than a million stars? Yes. A million is small in astronomy.
Lacaille´s skies – Arts


Much of the southern sky wasn´t visible to the ancient Mediterranean civilizations. Instead of representing the ancient myths, the constellations were invented long afterwards by European explorers and astronomers. Some of Abbe Lacaille´s inventions are tributes to the arts.
Lacaille´s skies – Sciences


There´s a curious set of constellations in the southern skies. They don´t represent exotic animals, heroic deeds or the foibles of ancient deities. They´re composed of dim and nameless stars. Find out why Abbe Lacaille invented them, and take a quick tour.
Milky Way - Facts for Kids


We live in the Milky Way galaxy. When we look up at the sky all the stars we see are part of the Milky Way. But did you know that most of the Galaxy is made of mysterious, invisible dark matter and that there's an even darker secret at its heart?
Milky Way – Our Galaxy


The Milky Way is a giant spiral galaxy. Along with our neighboring giant Andromeda Galaxy, it dominates the Local Group of galaxies. But where are we in the Galaxy? Why do astronomers think that 95% of the Galaxy is mysterious dark matter? And what is lurking at the heart of the Milky Way?
Perseus the Hero


Perseus was a first-class hero: a demi-god, monster-slayer, maiden-rescuer, founder of Mycenae. When he died the gods put him in the sky. His constellation contains beautiful nebulae, a demon and a singing black hole.
Ptolemy and the Butterfly - M7 and M6


The objects in the Messier catalog that are the farthest south are two star clusters. M6 is also called the Butterfly Cluster and M7 is also known Ptolemy's Cluster. They're splendid objects seen in their glory in the southern skies, but if you live in the far north you can't see them at all.
Sagittarius the Archer


In northern hemisphere summer, the ancient zodiac constellation Sagittarius stands low on the southern horizon. It´s a special constellation, for when you see Sagittarius, you´re looking into the heart of the Milky Way.
Scorpius the Scorpion


nyone wary of spiders may want to avoid the spider´s cousin Scorpius. Most constellations don´t look like their namesakes. But Scorpius is easily imagined as a giant scorpion with a blood red heart gleaming in the southern sky. It´s been an astronomical scorpion for over 3000 years.
Stars


Stars are born, we see their light in the sky, and they die. Find out about the patterns of stars we see, about the stars themselves and the galaxies they inhabit.
The Starry Crowns – Corona Australis


A wreath, a crown, a wheel of torment, a boomerang. The constellation Corona Australis has represented them all in different traditions. Its stars are dim, but its stories are vivid.
The Starry Crowns – Corona Borealis


There are two crowns in the sky, the northern and southern ones. Classically, Corona Borealis represents the crown of Ariadne, abandoned heroine of the tale of the Minotaur and the labyrinth. More prosaically, in Australian aboriginal astronomy, it´s Womera – the Boomerang, which it resembles.
Top Astronomy Stories 2012


What were the big astronomy stories of the year 2012? Here is my choice of the top ten plus a non-story. What do you think?
Top Ten Astronomy Stories 2014


What happened in the skies in 2014? Here´s my top ten. Some hints: it takes in stories all the way from a tiny lander alone on a comet to a supercluster of galaxies 500 million light years across, perhaps another Earth, and an ocean on one of Saturn´s moons.
Virgo the Maiden


Virgo is one of the constellations of the zodiac, and its stars have been linked to agricultural goddesses for thousands of years. This area of sky contains thousands of galaxies, dozens of known extrasolar planets, and was where the first quasar was discovered.
What Is a Galaxy


What is a galaxy? A great star system held together by gravity, with stars, gas and dust, black holes and dark matter. Astronomers used to think our Galaxy was the whole Universe. But now that we know of billions of galaxies, they're considered to be the building blocks of the Universe.
What is Hanny´s Voorwerp


Hanny´s Voorwerp was first seen in 2007 - a strange blue blob in the constellation of Leo Minor. Since then it has been imaged by large telescopes in visible light, ultraviolet light, infrared light, radio waves and x-rays, but astronomers still don´t entirely agree about the mystery object.
Editor's Picks Articles
Top Ten Articles
Previous Features
Site Map
Content copyright © 2018 by . All rights reserved.
This content was written by . If you wish to use this content in any manner, you need written permission.
Contact Mona Evans for details.