Top Marketing Mistakes to Avoid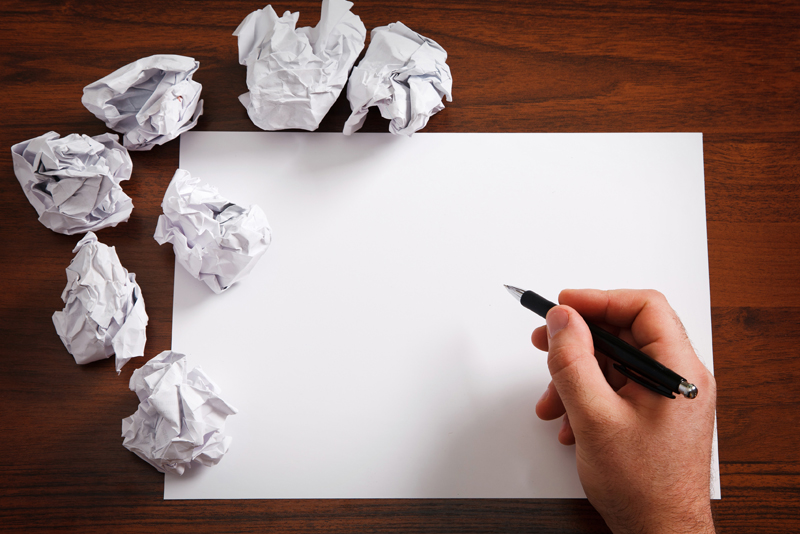 Did you know that the majority of businesses fail within their first two years? Usually it does not relate to having a bad business idea, but commonly caused by poor marketing strategies to reach their target market. No matter how great your product or service is, if you don't have an audience you will not be able to sell your stuff. Here are five top marketing mistakes to avoid if want to increase your chances of owning a profitable business.

Not Choosing a Target Market
Creating a new product or service is exciting and you may be compelled to sell to everyone. The problem with trying to sell to everyone is usually it does not work. It's imperative to know exactly who your audience is so that you can develop the aspect of your ideal customer's character. You can do this by creating a customer profile which lists demographics (age, income, gender, etc.) and psychographic (values, lifestyle, interests, etc.) traits. This profile will help you create effective advertising campaigns to reach your ideal target market.

Poor Research and Market Testing
Often business owners will create a product or service without having their audience in mind and then jump right into the sales stage without doing any type of research or testing. Putting a product or service out in the market before proper research and testing is very risky. This mistake can cost you thousands of dollars (even millions) and financially set your company back beyond repair. Good marketers know how crucial research and testing is to developing an irresistible product or service that your target market will love. You can conduct small group trials and give out samples to get useful feedback.

Staying In Touch With Your Audience
When you discover who your ideal target market is, you will want to communicate with them on a consistent basis. Customers do not want to be contacted only when you want to sell them something. When a consumer shows interest in what your company has to offer either through a free sample or product purchase, it's good to have a follow-up system in place to stay in touch with them regularly. Social media, e-zines, direct mail are some of the simple tools you can use to communicate with your target market.

More Focus on Features Instead of Benefits
Once you create an irresistible product or service for your target market, focus on highlighting the benefits instead of the features. Customers want to know how a particular feature can solve their problem. Your marketing message should speak directly to your ideal customer's personality and explain how they can benefit from using your product or service. Customers will always buy if your advertisement connects with them on an emotional level and provides something that will help improve their quality of life.

No Clear Business Purpose
It's important that you understand why you are in business. Why should consumers support your company? A business purpose is the heart of a company's existence. Also, it drives you to create products or services for your audience. Developing a mission statement for your company will help you become clear on your business purpose and produce quality work. Once you create your mission statement, be sure to share it with your target market so they can get to know your company better.

In closing, if you desire to create a successful business, keep these five mistakes in mind when developing new products and services. Knowing who your target market is will allow you to conduct proper research and testing. Once you identify what your audience desires, communicate with them regularly about the great things your company is doing to help make their lives easier.

And becoming clear on "why" your company is in business will help you connect with your audience on an emotional level. If you can avoid these five top marketing mistakes, you'll be on step closer to being an extraordinary entrepreneur.

You Should Also Read:
How to Write Irresistible Ad Copy
Effective Rules to Pricing
How to Book Yourself Solid


Related Articles
Editor's Picks Articles
Top Ten Articles
Previous Features
Site Map





Content copyright © 2022 by Angel Coleman. All rights reserved.
This content was written by Angel Coleman. If you wish to use this content in any manner, you need written permission. Contact Angel Coleman for details.