Solo Travel Destination Ideas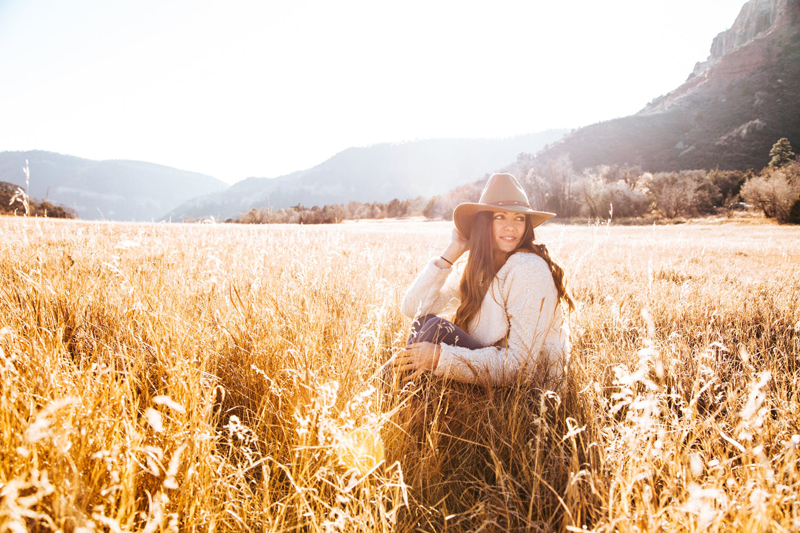 Just because you are single doesn't mean you want to be paired up with someone else looking for romance. Some solo travelers are quite happy to be solo and enjoy going on a vacation without having a partner. Everyone can relate to compromising a vacation because the other party didn't want to do the same things or insisted you do the things they liked that didn't interest you.

If your reason for a vacation is just to get away from the busy life of the city I have several suggestions for you. Places where you can catch your breath calm your spirit and nurture your soul. For the best fit for your lifestyle you just have to take a few steps and ask yourself a few questions.
The first step is to identify where your passion lies. What are you interested in?

Educational retreats can be a wonderful experience, traveling for a purpose is also a great way to meet others that enjoy similar interests without the pressure to further the relationship. It is just a way to interact with others, learn about what you are passionate about and not spend every waking moment alone or be harassed for a date.

The Ozark Folk Center in Mountain View, Arkansas provides opportunities for you to learn broom making, basket weaving, spinning, quilting, candle making, blacksmithing, pottery making, wood carving and a host of other skills. Traditional folk music is performed every weekend on the square with guest performers, jig dances and local musicians.

Volunteering to help others can also be a great way to travel, feel like you are making a difference and a great way to meet people you would not ordinarily come across in your everyday lives. This type of vacation will give you memories that can reach your soul and you'll not soon forget.

An animal welfare opportunity is available at the Cheetah Conservation Fund in Aledo, Texas offering volunteer opportunities in Namibia and Kenya for tasks from general admission to animal care.

Helping children is a wonderful cause, Camp C.A.M.P. (Children's Association for Maximum Potential) is seeking volunteer camp counselors for its five day summer camp sessions for children with special needs. Programs take place in Center Point, Texas along the Guadalupe River.

These are just a small sample but other opportunities abound in community development, environmental protection, health & safety and the poverty & homelessness categories. The list is long and the need is great. To help out is within most everyone's budget and the rewards are numerous.

The second step is to identify why you feel the need to take a vacation. Why do I want to go on vacation? Do I need some rest and relaxation to escape the pressure and stress of a busy life?

Spiritual Retreats can provide, for very low cost, the time and space you need to de-stress and relax. They usually do not offer phones, TV's or internet purposely to give you the space you need to heal your spirit and reflect on what is important in your life. Taking the time for a spiritual retreat is something I would recommend at least once every year to maintain balance in your life.

Wattle Hollow Retreat Center located at 344 Combs Ave. in Fayetteville, Arkansas is a 40 acre retreat center that offers lodging in unusual little cabins that capture your interest and imagination. The scenery is beautiful and the grounds are extremely peaceful and serene. The prices are extremely affordable and budget friendly.

If you are not stressed out, maybe you just want to take the time to have some fun, lighten up and live a little. The third step is to figure out what your budget allows you to spend to go on vacation. Do I have enough money to go out of country or do I need to stay in the states? And if money is tight which is the closest state I can go to and still do something really fun?

The next question is what do you classify as fun, extreme sports, camping, exploring the countryside or exploring the nightlife? Nearly every city and every state has something that would be an ideal answer to each of these questions, even the state you already reside in. For a budget friendly vacation you may not have to look any further than your own state. It isn't necessarily going far away that makes a memorable vacation, but can be just the chance to discover a great asset your state has to share with you.

The part of solo travel I really never liked was eating alone for every meal. Staying at Bed & Breakfast Inn is a wonderful way to enjoy meals with others and feel safe staying alone. You become part of a family at a Bed & Breakfast Inn and it can be a welcome change. They usually have suggestions for things to do, places to go and things to see in their immediate area that perhaps isn't always in the travel guides.

I hope you found this information helpful and I encourage all singles to get out there and have some fun! For more vacation ideas check out the other articles on the South Central USA site.



Related Articles
Editor's Picks Articles
Top Ten Articles
Previous Features
Site Map





Content copyright © 2022 by Jacqueline Rosenbalm. All rights reserved.
This content was written by Jacqueline Rosenbalm. If you wish to use this content in any manner, you need written permission. Contact Jacqueline Rosenbalm for details.