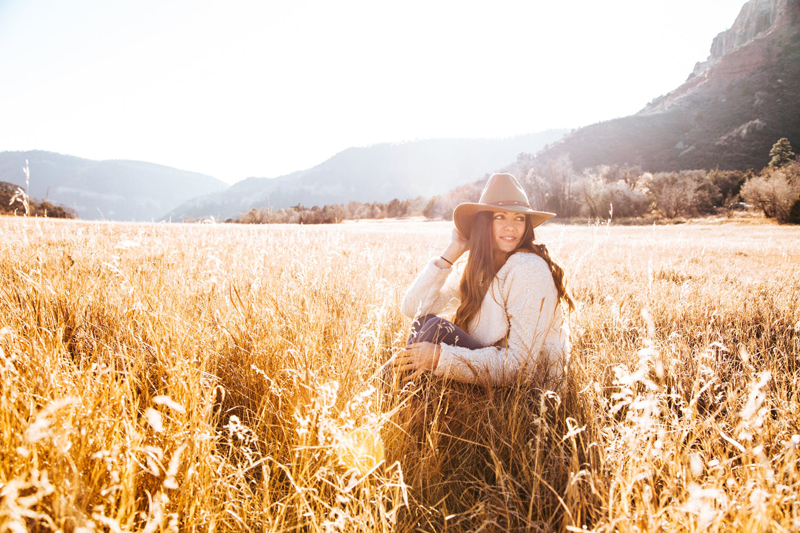 Farm Stay Vacations are a trend that has been gaining popularity here in the United States recently although they have been popular abroad for centuries. There are few farms that offer this type of vacation experience scattered across the South Central USA region but not many.

If you have ever wondered what it would be like to actually live on a farm here's your chance to find out! Learn how to milk a cow, groom a horse, gather fresh eggs from the hen house, experience the miracle of birth or watch the Great Pyrenees in action as they herd the goats toward home.

Imagine your vacation starting with the sound of a rooster crowing as it breaks the predawn stillness signaling a new day. You awake to watch the sun rise slowly illuminating the mountains and the animals in the pasture grazing peacefully. The cricket's song gives way to the robins, the finch and the buntings as they go about their day. You'll hear the tap, tap, tapping of the woodpecker as he works for his breakfast. The air smells clean and fresh as the sun begins to warm it. The panoramic view of the hills and the valleys surrounding the farm from the rear deck of the rental cottage is breathtaking and has a beauty that's all its own.

Nestled in the sleepy little town of Harriet, Arkansas near the Buffalo National River lives a family that is willing to share the joys of living on a working farm with you and your family. If you are coming to float the Buffalo River this would be a great place to stay and a wonderful experience only a few minutes away from the river.

Dogwood Hills Farm (Bed & Breakfast) is located at 544 Cozahome Road, Harriet, AR. You can contact them at (870) 448-4870. The owners are Thomas & Ruth Pepler; they run the farm themselves with help from their daughter Grace.

Ruth is concerned that most kids today don't really know where their food comes from or how to cook anymore. She feels the most basic daily living skills have begun to be lost and her mission is to make sure that doesn't happen. With help from Grace they are prepared to teach all who are willing to learn. They offer demonstrations on working with fiber; shearing, carding and spinning wool as well as showmanship workshops by request based on season availability.

The farm is a work in progress with future plans of extending the growing season with the addition of a high tunnel greenhouse. It will help to provide an abundance of fresh vegetables and herbs year round for the farm table as well as fodder for the animals to eat. Also in the farms future plans are a country cafe with a large kitchen for teaching youth how to cook, canning and preserving techniques, butter churning, bread making, cheese making and other homestead skills.

There are a network of other similar farms in the area that provide unique learning opportunities including working with stained glass and soap making, farm tours that feature buffalo and other grazing animals. Ruth can put you in direct contact or will arrange for you to visit them as well.

Nightlife in the Ozarks is generally a concert sung by the crickets, frogs and the whippoorwills but on special occasions the Peplers host a good ole' fashioned barn dance including live music featuring local musicians. Anyone with a desire to play is welcome to join in or you can just dance the night away. If you prefer a quieter evening, it's nice to just sit around a cozy campfire and share stories about your adventures.

Thomas & Ruth want people to come to their farm to relax and enjoy themselves. To realize what it's like to live a life unplugged from technology and cell phones. They want to show you that there is so much to do and the outdoors awaits you, nature at its finest. Join their family and celebrate the simple life if only for a weekend.

A few things to know before you go:

1) The farm is located in an isolated area. The closest hospital is over an hour away as well as the closest drugstore so make sure you bring any medication you might need and simple necessities like aspirin, cough syrup, Benedryl if you have allergies or children's Tylenol even if you think you might not need them. Both Ruth and her husband are trained in nursing but that does not qualify them to prescribe or hand out medication to the general public.

2) Animals are not always predictable and can bite, kick or peck you. If you want to interact with an animal make sure you talk to Ruth first before proceeding with caution, even animals have "off" days.

3) I found it somewhat difficult to locate the farm; it was not marked with any kind of signage. It was only identified by the number on the mailbox. Once you turn onto Cozahome road its no farther than one block down the road on the left.

4) Pack comfortable casual layered clothing, the mornings are a bit chilly gently warming as the day lengthens and it also cools significantly in the evenings.

5) The rental cottage has all necessary appliances, dishes and cooking utensils. Linens for the bedrooms and bath are provided. The cottage is quite roomy, very clean and well kept.

6) You must supply your own food at the cottage but the grocery store is 45 minutes away; be sure to make a list so you don't forget anything.

7) Cell phone service is spotty at best. If you depend on cell phone service for work you are out of luck. When you are at the farm consider yourself "unplugged." That can be a benefit if you find it difficult to separate yourself from your work. After all, isn't that why you are on vacation? So, relax and enjoy yourself.

In general, people find a Farm Stay vacation a great way to reconnect as families and interact with their children. Parents love being around the animals on the farm as much as the kids. It truly is a great way to experience hands on daily farm life assisting with feeding and caring for the animals. It's a wonderful way to reconnect with where your food comes from and teach the children what it takes to produce the food they eat. It will definitely give everyone a new respect for the farmers who work so hard to produce it.

This review is unbiased and was done without any material compensation from the farm that is represented here. The article's only purpose is to supply the reader with information about the variety of available vacation opportunities they may not have known existed that could further enrich their lives.

You Should Also Read:
Buffalo National River Getaways
The Ozark Mountains Arkansas
The Ouachita National Forest


Related Articles
Editor's Picks Articles
Top Ten Articles
Previous Features
Site Map





Content copyright © 2022 by Jacqueline Rosenbalm. All rights reserved.
This content was written by Jacqueline Rosenbalm. If you wish to use this content in any manner, you need written permission. Contact Jacqueline Rosenbalm for details.