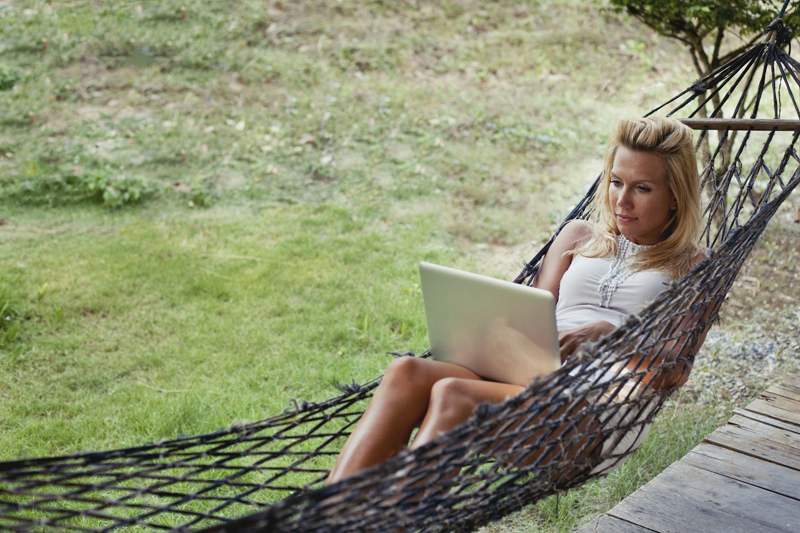 Reading and learning about investing is how you can become a successful investor. It pays to know how each type of investment works. Also, it is important to know the risks involved in investing. The more you know, the better you can build a profitable portfolio.
All of the following books are ones that I highly recommend for learning about successful investing.
I have read every one and feel they are worth your time and money to read.
Investing For Dummies
– Eric Tyson
This is one of the best books for beginners to learn how to invest. It is direct and like all Dummies books is very easy to understand.
The Millionaire Next Door: The Surprising Secrets of America's Wealthy
– Thomas J. Stanley and William D. Danko
This is one of my favorites. This book gives the reader a sense of belief that he/she can become a millionaire. That is what I truly love about this book. It emphasizes how frugality is a cornerstone of the millionaires interviewed in the book. Looks can be deceiving so you may already be living next door to a millionaire.
How To Really Ruin Your Financial Life and Portfolio
– Ben Stein

Ben Stein injects his dry sense of humor into this book. Which makes it a fun and informative read. It tells the reader all the things to do if you really want to ruin your finances. The goal is that you will learn from your, and others, mistakes and have more success with your portfolio.


The Complete Idiot's Guide to The Great Recession
– Tom Gorman

This book gives a good, thorough study of the causes of the 2008 Financial Crisis. It's an excellent read if you want to understand the financial mess we went through. Plus, the author offers advice and ways to avoid getting into a similar mess on both a personal and global level.


Ultimate Money Saving Hacks for College Students
– Laura Schaefer

Do you have a child soon going to college? Going back to college yourself? This book is an invaluable read. It offers plenty of advice on how to save on college. It also offers advice for young people to start saving and investing in college. A must for anyone going to college.


Worth It..Not Worth It? Simple and Profitable Answers To Life's Tough Financial Questions
–
Jack Otter

Do you lack the time to read long books? Don't have the time to learn in-depth about investing? This book lays out the simple answers to the main financial questions most anyone will encounter. The answers are short and straight-forward. Following the advice in this book will easily get any readers finances in order quickly and with minimal effort. This is a great book for anyone who is just not that interested in finance but wants to have some financial success.


Investing Online for Dummies
– Mark Krantz

This book offers a wealth of information. It list multiple resources for investing online. Topics covered include how to determine your risk tolerance and how to choose an asset allocation. It includes a good section on how to track your performance. Trading in individual stocks as well as mutual funds and ETFs are discussed in this book. You can easily find the section you are interested in without wading through the whole book.


Getting Started in Stock Investing and Trading: Illustrated Edition
- Michael C. Thomsett

This book can guide you through stock trading if you are new to this way of investing. The book covers fundamental analysis, financial statements, and how to choose a broker. The financial statements section gives a good explanation of what statements you need to read and how to interpret them. I really liked the section on dividend investing. Overall, this is a thorough and straightforward book on the subject of investing in individual stocks.


The Most Important Thing Illuminated: Uncommon Sense for the Thoughtful Investor
- Howard Marks

Have you thought about risk when investing? Risk is ever present when we invest. Howard Marks is an expert at dealing with risk. In this book, he shares his wisdom with fellow investors. This is one of those books that require a lot of deep thought. It is worth the read. Marks demonstrates how to think about risk in order to create better performing portfolios. Any investor can benefit from learning how to handle risk.


Dividend Investing: The Truth about Dividends and Long Term Income Investing
- Derrick Murray

This is one of my favorite books on dividend investing. It is a quick and thorough read on a popular topic. Here you will learn the criteria for choosing good dividend-paying stocks. The author suggests sources for finding dividend stocks and includes websites that have already researched the main criteria for each stock. This book is a must read for beginning dividend investors.


Investing $10K in 2013
– Sandra Baublitz

This 69 page eBook is filled with a wealth of information to help you create a profitable and simple portfolio. It will teach you the basics of investing and help you to determine your goals and desires. A lump sum may seem daunting at first, but it is a really great opportunity to improve your financial future. This book will help you to invest your way to success.





Related Articles
Editor's Picks Articles
Top Ten Articles
Previous Features
Site Map



Follow @SandraInvesting
Tweet





Content copyright © 2023 by Sandra Baublitz. All rights reserved.
This content was written by Sandra Baublitz. If you wish to use this content in any manner, you need written permission. Contact Sandra Baublitz for details.