Halloween - Make a Pirate costume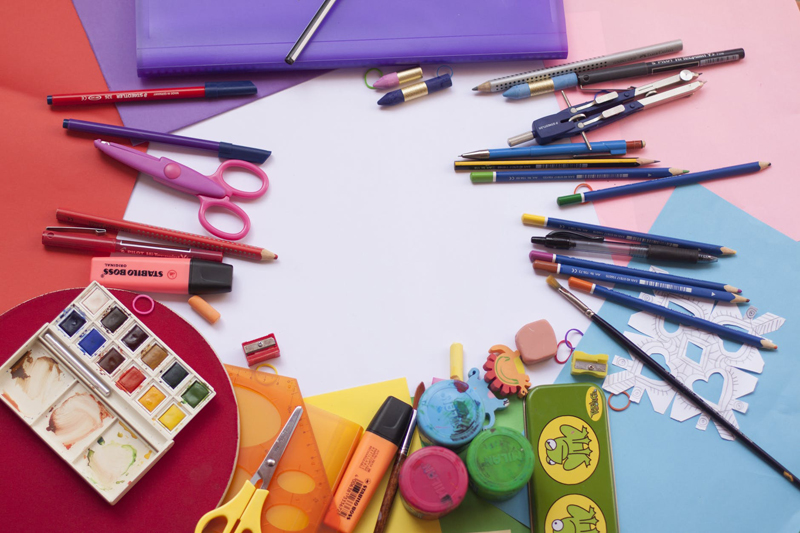 Halloween is just around the corner. Are you ready? Pirate costumes are great to make because so often you already have a lot of the items needed to make a really convincing Captain Pugwash or Saucy Susie Pirate Wench, or, of course, Captain Jack Sparrow.
Anything you don't already have can often be easily obtained from cheap stores, or made at home.
Any ragged clothing is great (although it doesn't have to be ragged – maybe you're a smart pirate) and can be dressed up to suit the occasion – buttons can be replaced with gold buttons; if it's a size or two too big then you can create fold-over cuffs and coattails. Lace at the throat or at the cuffs can look very effective, too. If you're not keen on sewing, a lot of this can be achieved with staples, paperclips, safety pins and sometimes, sticky tape.
Sashes, or leather belts, are useful, too, for pulling in the waist, or slinging over the shoulder like a cartridge belt.
Fabric glue is so handy! Glue gold braid and tassels to lapels, collar, cuffs, hems.
A hat is essential! Buy one or create one from one you already have, or make one from cardboard. There are patterns galore on the internet. Any hat looks more authentic with a scarf tied around the head underneath it, too, for example:
Go here for a signed print of this picture
An eye patch can be easily made, even simply drawn on if the pirate is a bit younger and it makes it easier for him/her to cope with, that is, it won't itch. While you have the makeup or paints handy, draw on a goatee beard or a moustache.
Boots complete any outfit – there must be some of those in your wardrobe even if they're not leather and they're made for rain rather than the high seas. If you wish, you can dress them up with felt or other suitable material, by giving them a folded over top, just like a pirate!
Undergarments can be unobtrusive or form part of the outfit. If you fancy trying your hand at a skull and crossbones – black felt tip marker pen onto a white t-shirt can be very effective. Black leggings or sweatpants are handy and comfy, and black vests and shoes, if not boots. A waistcoat would be a real bonus for any pirate! Anything striped will add to the general picture you're creating. Puffy clothing is good – puffy at the cuff, like those full sleeves they have, or puffy at the waist like a blouson style shirt.
If you have, or can find, a toy parrot, this is great to finish off the outfit, for example:
Go here for a signed print of this picture
Also, a sword, a hook that will fit over the hand – easily made from a cardboard hook attached to a disposable coffee cup and painted - any amount of beaded jewelry, tassels, earrings, scarves (especially if they're striped or polka-dotted), belts, can add to the general piratey impression you want to make.
These are a lot of ideas for one pirate costume – just take some of them and you will come up with a costume that suits you. The main thing is to have fun!
But if you're running out of time for making your own, then rent or buy. You can still be creative and don the swashbuckling walk, add in the jingling of gold doubloons in your pocket, and indulge in proper pirate talk – ahoy me hearties, where's me grub and grog?
Yours pirately,
Susan
You Should Also Read:
Talk like a Pirate Day


Related Articles
Editor's Picks Articles
Top Ten Articles
Previous Features
Site Map





Content copyright © 2022 by Susan Alison. All rights reserved.
This content was written by Susan Alison. If you wish to use this content in any manner, you need written permission. Contact Jana Taylor for details.