The Color Red and the Spirit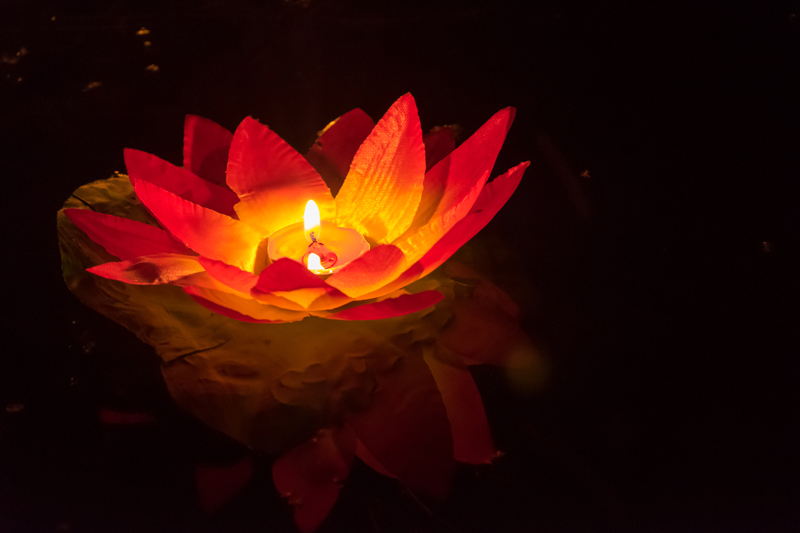 Red is the most vibrant of all the colors. It stands out when surrounded with other colors, and when used in excess it can sometimes be overwhelming. The color red has been associated with anger, aggression, negative ambition, and violence, but it can be a positive color as well. Red is a color that can excite the spirit and even promote healing.

Red can be used to stimulate a lethargic person. Painting a feature wall in a room can enhance the energy in that room. This can awaken the spirit and help someone become productive again. Some people paint their study or office a dark, rich red to encourage creativity and constructive thought. Red can be used as accents in a room in the form of candles, throw pillows, vases, furniture, or other objects to give pops of color which will give life to the area. The warmth of red can be stabilizing, and restaurants often use this color to impart a feeling of coziness and welcome. People who wear red are often lively and confident.

There are various red stones that are used for healing. Red jasper is used for spiritual and emotional grounding because it has a calming effect on those who handle it. Garnet, often considered a sacred stone, enhances awareness, increases resistance to negativity, and stimulates one's creative and loving energy. Ruby is a fiery stone that can sharpen concentration, encourage motivation, and increase self-confidence. Ruby will also stimulate the heart to open with love and passion, and when worn the ruby can instill a feeling of commitment and closeness.

The color red occurs in many forms of nature such as birds, fish, insects, plants, and flowers. Flowers in particular have been used as symbolic gifts for generations. Red roses are given to a partner as an expression of true romantic love, red geraniums are offered as comfort, and red carnations are given to show admiration and friendship. Trees are very majestic and have also been given meanings. Red maple trees symbolize balance, Japanese maple trees symbolize peace and life blessings, redwoods symbolize wisdom and eternity, and red dogwoods symbolize love and passion.

Red in the form of nature's fruit and vegetables is not just beautiful to look at but is very beneficial to our health. Examples are apples, strawberries, raspberries, cranberries, cherries, watermelon, pomegranates, tomatoes, beets, red bell peppers, red onions, red lettuce, rhubarb, red potatoes, and radishes. These tasty red foods will provide nourishing vitamins and minerals, cancer fighting antioxidants, and will help reduce disease causing inflammation in the body. Taking care of the physical body by turning to nature will help balance the spirit as well.

Red is the color of heat, fire, courage, excitement, passion, love, and beauty. It is the color of the life sustaining blood that your heart pumps throughout your body. Using red thoughtfully within your environment can have very positive effects. It can open your heart to bring out the loving and compassionate spirit within, as well as give you the inspiration and drive to pursue what has true meaning and purpose for you.



Related Articles
Editor's Picks Articles
Top Ten Articles
Previous Features
Site Map





Content copyright © 2022 by Debbie Grejdus. All rights reserved.
This content was written by Debbie Grejdus. If you wish to use this content in any manner, you need written permission. Contact Debbie Grejdus for details.