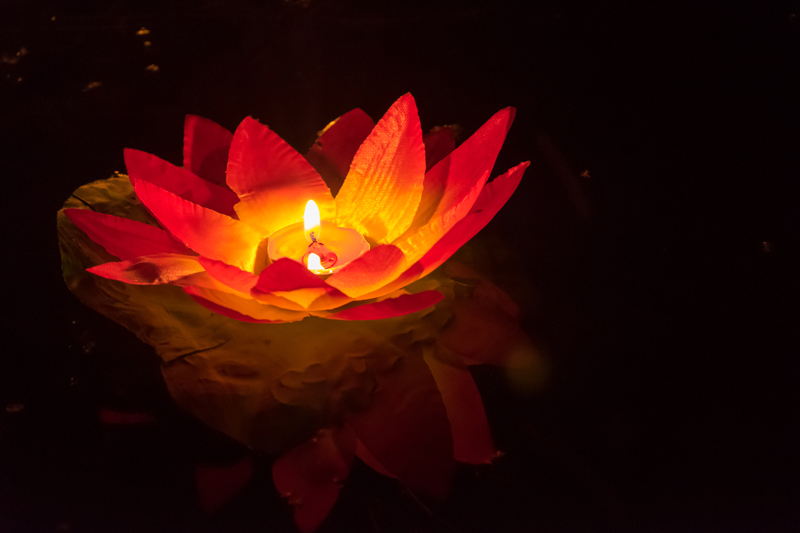 Fear can be a major stressor in our lives, especially during uncertain times. The world can often seem to be a scary place. We are constantly bombarded with reports of tragedy, and it is easy to get caught up in what we are hearing. We can play the details over and over in our minds until we have sufficiently traumatized ourselves, instilling fear that stays within our being for an extended period of time.

Without question we should be sympathetic to the plight of others. If there is something we can do in response to a certain situation, we should take action to help. We can make a donation, volunteer our time, or even say a prayer. Any and all loving energy can make a difference. But as much as we want to make things right or to see a different outcome, there is only a certain amount of situations we can control or explain. Beyond that, we have to leave it in the hands of the Divine or universal flow. The important thing is to step back and to view situations from a distance. We can process what happened but it is important to not allow ourselves to play the events over and over in our minds which will essentially immerse us in fear. If need be, we can pray or meditate to bring ourselves to a place of calm.

Not only do we experience fear from outside events, but more often than not we manifest fear within ourselves due to that little voice always chattering away in our heads: our egos. Many of us fear that we may be inadequate in some way. We feel that we may not be attractive enough, we may not be good enough, or we may not please others enough. We fear that we will not be accepted or that we will not be loved. We also fear failure: failure to be a good parent, failure to provide for our families, failure to perform in our work, failure to be what others think we should be, and failure to live out our dreams. We may be overwhelmed in our daily tasks and fear that we will disappoint someone if we say no, or something will go wrong if we don't control every aspect of our lives. Fear can be paralyzing, clouding our minds and affecting our decision making process. It can block us from being our true selves and from moving forward in our lives.

In order to release fear we have to embrace our inner courage. That means to first realize that we are already indeed good enough, imperfections and all. We are created from love and are magnificent spiritual beings living a physical life. All of us are here for a purpose and every life has meaning. With that in mind, it is ok to give ourselves permission to say no when we can't do it all, and it is healthy to give up the desire and need to control everything around us. Instead we can trust that if we don't immediately get what we want that better things are coming. We should feel gratitude on a daily basis for what we have, great and small, even for our very breath. In addition, we should strengthen ourselves by nourishing our bodies, minds, and souls. We can do this by taking time to eat well, exercise, pray, meditate, interact with nature, be of service to others, spend quality time with loves ones, and do things that we are passionate about. If we have been afraid to try something new we can educate ourselves on the subject, consult those who have relevant experience, and take baby steps to help us release our fear and realize our dreams.

Fear is an emotion we will often have to deal with but it can be managed. We can look at fear as a motivator to take action to better ourselves and to help others. If we can give up control and live in the moment we can allow ourselves to be who we are meant to be, and allow others to do the same. When we realize our true value we can live our lives from a place of confidence, strength, inner peace, and compassion. We can handle life events with more clarity and without a sense of helplessness. When we conquer our fear we can have faith that there is a higher power watching over us for our greater good, and that ultimately we are on the right path.



Related Articles
Editor's Picks Articles
Top Ten Articles
Previous Features
Site Map





Content copyright © 2022 by Debbie Grejdus. All rights reserved.
This content was written by Debbie Grejdus. If you wish to use this content in any manner, you need written permission. Contact Debbie Grejdus for details.