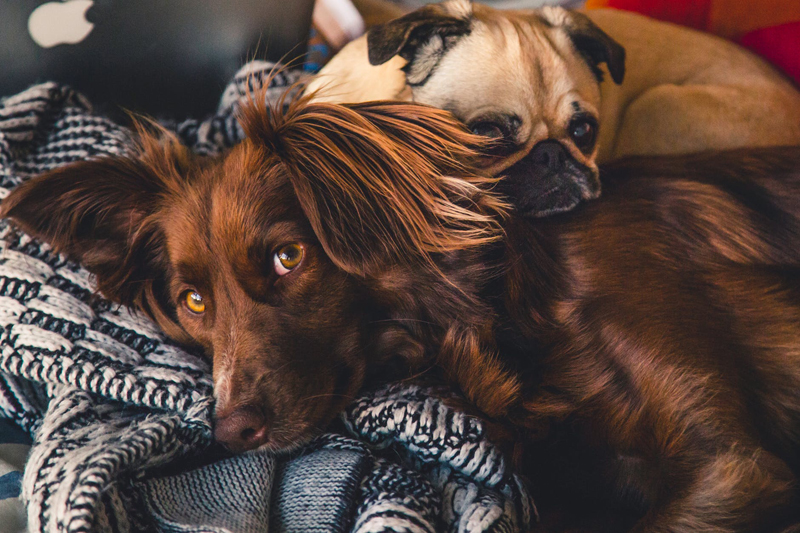 Explore how animals keep us healthy and learn ways to return the favor to them.
A Cure for Equine Tick Fever


More than 300 horses in Texas were infected with a deadly tick disease, until a veterinary scientist identified the culprit.
Animal Abuse and Family Violence


Are you suffering from abuse, but refuse to leave your pet behind? You are not alone. There are ways to protect all of your family members.
Animals Help Relieve Depression


Amidst economic strife, high unemployment rates, tenuous future security, and struggles with self-esteem, it is little surprise that depression is a chronic reality for many. One of the most effective ways to help combat this condition is by taking advantage of the human-animal bond.
Are You Scared of Arachnids? Meet the Lifesaver!


Enforced clean water regulations are necessary in order to keep this water arachnid thriving so that it can maintain a stable ecosystem and save human lives.
Genetically Modified Salmon and Health Risks


Become informed about the potential health risks of serving your family genetically engineered (GE) salmon, discover the correlations to GMO products, and contemplate the intentions of biotech firms.
Health Benefits of Bee Pollen


Bee pollen is a natural super-nutrient for animals with some amazing curative properties.
Health Benefits of Companion Animals


Sharing your life with a companion animal is a healthy choice.
Health Benefits of Honey


Have you ever wondered why bees are important? Consider the health benefits of honey.
Honeybee Body Wash


Homemade body wash that works for all skin types and even revitalizes dry hair.
How Animals Help General Mental Health


Mental stability derives from a positive support structure. Not surprising, animals are a key component to that end.
How Animals Help Troubled Children


It is distressing to see a child suffer. Animal-Assisted Therapy proves effective at helping children through times of struggle.
How Echinacea Herb Helps Household Pets


Echinacea is nature's antibiotic. It helps fight infections and helps mitigate the cold and flu.
How Parsley Helps Animals


Parsley is one cupboard staple that provides a number of benefits to animals and is cost effective.
How to Avoid Deadly Animal Treats


The FDA warns consumers to check animal food labels and avoid purchasing food and treats made in China.
How to Handle Flea, Tick, and Lice Issues


Insect infestations can be worrisome because of the potential health hazards they carry, in addition to the growing concerns over exposure to chemical treatments to control the problem. Here is a safe and natural way to manage flea, tick, lice, ant, termite, and roach issues.
How to Protect Animals from Heat Stroke


Animals can and do suffer from heat stroke when exposed to unrelenting heated conditions. Heat stroke can result in lifelong medical complications or death. Take measures to prevent this from happening.
How Valerian Root Helps Animals


Valerian Root is nature's sleep aid and stress reducer.
Managing Animal Inflammation and Arthritis


Talk to your vet about natural ways to manage inflammation and arthritic conditions prior to committing to a lifelong regimen of modern medicines.
The Dangers of the Sonoran Desert Toad


Changing weather patterns encourage aggressive breeding of the dangerous amphibian, Bufo alvarius.
What You Should Know About Cat Declawing


Are you contemplating declawing your cat? Here are important points to consider prior to your actions.
Editor's Picks Articles
Top Ten Articles
Previous Features
Site Map
Follow @WildlifeWelfare
Tweet
Content copyright © 2018 by . All rights reserved.
This content was written by . If you wish to use this content in any manner, you need written permission.
Contact Deb Duxbury for details.