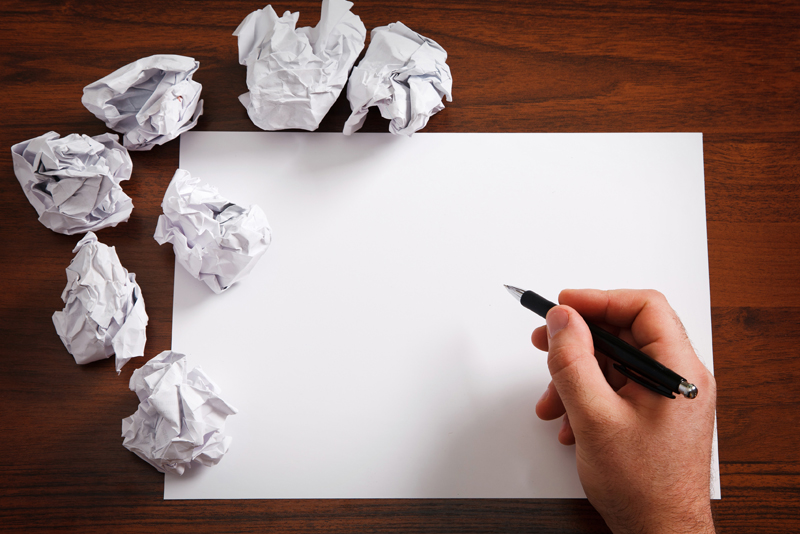 Practical "real-world" how-tos and marketing strategies for growing your successful business.
10 Reasons You Shouldn't Work For Yourself


Being a business owner may sound glamorous and exciting, but owning a business has its pitfalls. My recommendation is do not get caught up in the excitement of working for yourself unless you truly understand that there are negatives to being the "boss."
Business Success With Poster Board and Post-its™


Thinking about the upcoming year and all you want to achieve can sometimes feel overwhelming – so much to do and so little time. Here is a simple tip that may help you achieve an abundant and prosperous business-building year. There is a video to watch and an article to read – enjoy!
Effective Rules to Pricing


Are you selling yourself cheap? Did you know you can double your sales volume by doubling your price? Discover the truth about common pricing practices and how to get the most cash in your pocket the next time you launch one of your products or services.
Effective Ways to Get Positive Testimonials


Do you know what customers think about your business? Are you aware of what customers are saying about your business? Poor reviews could affect your sales and brand image. Discover four effective ways to get raving testimonials from your customers.
How to Book Yourself Solid


Do you wish you could have a calendar full of clients? Are you struggling to have a steady flow of cash flow? Discover 4 effective ways to consistently book yourself solid and earn the income you desire...
How to Craft a Dynamic 30 Second Elevator Pitch


Are you struggling to craft your elevator pitch? Discover the 4 simple steps to crafting an elevator pitch that will quickly let people know who you are and what you offer...
How to Gain Credibility and Influence


Are you struggling to be recognized in your industry? Do you wish you could quickly build your business reputation? Find out how you can gain credibility and influence in your industry in record time.
How to Write Irresistible Ad Copy


Do you feel lost when writing ad copy? Are you spending money on advertisements and making no sells? Discover how to write irresistible ad copy that gets your prospect excited to buy and dramatically increase your sells.
Jump Start Your Business in 30 Days


Are you tired of not reaching your goals? Are you ready to take your business to the next level? Discover how you can finally make the necessary changes to start, manage and grow your business in 30 days.
Organizing a Networking Group with Meetup.com


Even in this social networking age, I believe face-to-face meetings are still the most powerful way for women in business to build solid professional relationships. Meetup.com provides a unique combination of online social networking with the ability to organize face-to-face meetings.
Questions and Answers About Goals


Women in business know that goals are important but many of us aren't sure why. We've heard that goals should stretch us from where we are now to where we want to be in the future, but we aren't quite sure how. You'll want to read these "real-world" answers to basic goal setting questions.
Questions for the Business Coach


As the Business Coach editor I often receive questions about achieving greater professional success. These questions are typical of what many of us are thinking and wondering about business success. I'll answer questions about how to ask for referrals and how to work with prospects.
Secrets to Outsourcing Effectively


Do you wish you had a clone or two? Do you wish there were more hours in a day? Find out how you can grow your business and free up your time by outsourcing.
Should You Start a Coaching Business?


It sounds easy doesn't it – sharing your expertise with others who want to improve their lives or their business? Trust me, starting a coaching business is not as easy as it may seem. Here are a few things you should consider before deciding to call yourself a "coach."
Simple Methods to Getting Referrals


Do you wish you knew how to get more more clients? Are you struggling to build your client base? Discover how you can get more clients through referrals using 3 simple methods.
Surefire Ways to Build a Strong Following


Are you frustrated with growing your list? When you build a strong following you have the ability to create instant cash injections in your business whenever you need it. Learn effective ways to building your list.
The Power of Great Customer Service


Customer service can make or break your business and business reputation. Learning how to communicate effectively with your customers is essential to providing great customer service. As a savvy woman in business, have you made the time to develop an effective customer service plan?
Tips for Networking Success


You've heard the old business saying, "It's not what you know, it's who you know." Wouldn't you agree that in this fast paced and often impersonal business world, solid and dependable relationships are still one of the best career-building tools?
Tips to Building Your Brand Power


Is your business struggling to stand out from your competitors? Do you wish you knew how to create a profitable brand? Find out how the most valuable asset your business will ever have is its brand and how to influence your customers to buy.
Top 5 Working From Home Success Tips


Working from home can be a double-edged sword: Filled with opportunity on one side and distraction on the other. It is up to you to decide if your work from home experiences will be positive and successful or negative and disappointing. Here are my top five successful tips for working from home.
Top Marketing Mistakes to Avoid


Are you wondering why your products aren't selling well? Do you wish you could read your customer's mind? Discover the five top marketing mistakes most entrepreneurs make when creating a product and how to avoid them to boost your sales.
Working From Home - It Takes A Plan


I've worked from my home for the past 20 plus years and found it to be a double-edged sword. On one side of the sword you have complete flexibility on the other, there is too much flexibility. Working from home takes not only discipline but also the ability to have laser-beam focus on your goals.
Your Business Needs a Mission Statement


If you take owning a business seriously, then your business needs a mission statement. A mission statement is a succinct statement telling your employees and customers the what, why and how of your business. Without a well-written mission statement, a business often lacks focus.
Editor's Picks Articles
Top Ten Articles
Previous Features
Site Map
Content copyright © 2018 by . All rights reserved.
This content was written by . If you wish to use this content in any manner, you need written permission.
Contact Angel Coleman for details.