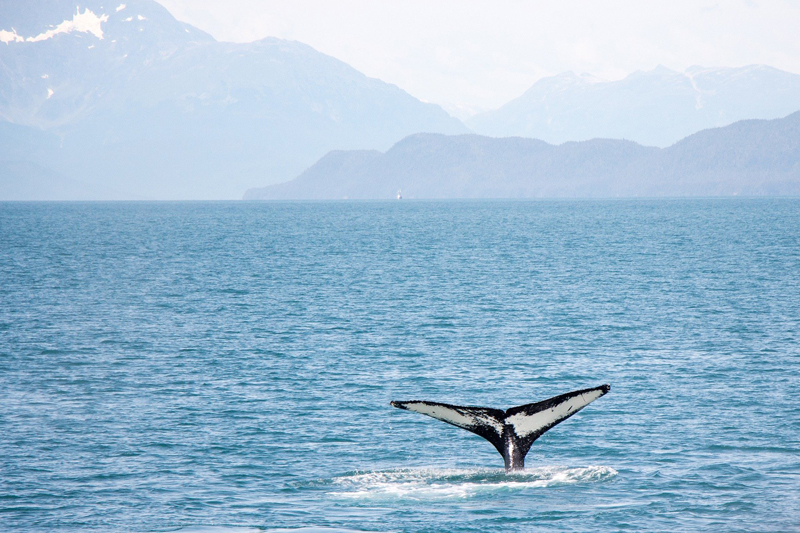 Certain things automatically bring Alaska to mind. These are unique Alaska!
Alaskan Jade


Jade Mountain, Alaska, is the source of the states gemstone, Jade. It is a beautiful dark green gemstone, but it's a little difficult to gather.
Alaskan Husky Dogs


Sled dogs were a main means of transportation in arctic regions long before airplanes and snow machines were invented. They may be used more for recreation than necessity these days, but the Alaskan Husky dog still thrives, doing the job they were bred for so many years ago.
Aurora Borealis


The Aurora Borealis is an amazing sight to see. What causes it? How can we know when to look for it? Here is a simple explanation!
Break-Up In Alaska


The term "break-up" comes from the often dramatic breaking up of the ice on Alaska's many iconic rivers; the Yukon, Kuskokwim, Tanana, Koyukuk and Copper rivers being some of the most well-known. But any Alaskan knows that break-up is about a lot more than just river ice.
Fur Rondy!


Fur Rendezvous in Anchorage, Alaska is a city-wide party! With sports, food, carnival and dozens of activities, it breaks up the long, dark days of late winter with FUN, laughter, silliness and raucous, rollicking good times!
Gold in Alaska


Gold is the Alaska state mineral and there was a Gold Rush in Alaska, only the tales cannot seem to agree on when it happened exactly.
Historical Nome Fuel Delivery


History was made in Nome, Alaska in January 2012 and it had nothing to do with the Iditarod! Fuel was delivered by tanker, once it traversed over 300 miles of ice for the first time in history.
Iditarod Trail Sled Dog Race


On the first Saturday of March, the Iditarod Trail Sled Dog Race starts an epic journey. After a crown-pleasing "ceremonial start" in Anchorage, Alaska, the real race begins. The goal, for the 60+ mushers and teams of Alaskan Huskies, is to be first to cross the finish line 1,000 miles away in Nome!
Oil in Alaska


Alaska cannot be fully explored or written about without mentioning oil. The debate to, drill or not drill, is heated. Almost 85% of the state budget is provided for by oil revenues. Compared to another state known for oil; Texas, where production taxes are only about 5% of state revenues.
Running With the Reindeer


The Running of the Reindeer event has become one of the highlights of the two-week long, city-wide party that is Anchorage, Alaska's Fur Rendezvous. Based (very much tongue-in-cheek) on the Pamplona, Spain, "Running of the Bulls", this uniquely Alaskan version is pure fun.
Sourdough Starters


Sourdough bread - the history behind this Alaskan legend, where and how it got its name and how you can make your own!
State Fairs of Alaska


Alaska is so big it has FOUR State Fairs to give residents a chance to attend one! In a state over twice the size of Texas, multiple state fairs are the best way to solve distance and accessibility problems. State Fairs are held annually in Southeast, Interior, Kenai Peninsula and South central AK.
Summer Solstice


Do you want to experience the full impact of Summer Solstice? Go where the sun never sets! Summer Solstice in Alaska is a 24 hour celebration of sunshine! Summer is a time for outdoor sports, long day trips, good food, music festivals and activities for young and old alike!
The Forgotten War in Alaska


The only United States soil occupied during World War II, was Attu and Kiska Islands in Alaska. The Japanese felt that the United States might try to invade them from the islands! Total American troop casualties from these battles, were second only to the numbers at the battle of Iwo Jima.
Wild Salmon on Parade!


Wild Salmon on Parade is an annual display of artistically painted, wildly decorated sculptural fish forms celebrating Alaska´s thriving wild salmon industry and summer in Alaska! These great pieces of art are the size of a real King salmon and can be seen throughout downtown Anchorage each summer.
Editor's Picks Articles
Top Ten Articles
Previous Features
Site Map
Content copyright © 2018 by . All rights reserved.
This content was written by . If you wish to use this content in any manner, you need written permission.
Contact Deb Frost for details.