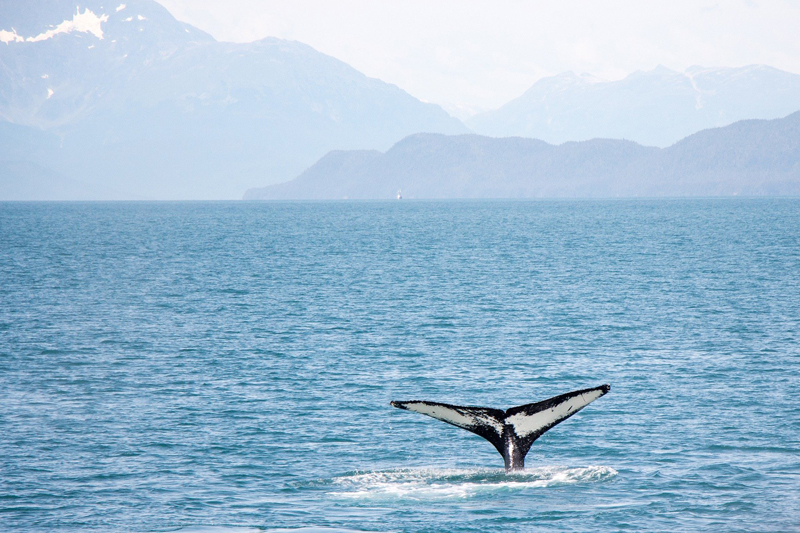 The Great Land has so much to offer. Get out and discover it!
Alaska and Glaciers I


Glaciers are a big part of Alaska tourism. Understanding the very basics may help viewing them a little more interesting. There are over 100,000 of them covering 20,000 miles yet they only cover 5 per cent of the state. This article is part one of two describing the many features of glaciers.
Alaska and Glaciers II


So your tour guide has explained that you are looking at a temperate, tidewater, valley glacier. Well, "it's beautiful", you're thinking, but what does all that even mean? Part II of Alaska & Glaciers will sort that out for you.
Alaska's Other Ocean - the Arctic


Tourists often voice an interest in "dipping a toe in the Arctic Ocean" while on vacation in Alaska during the summer. The Arctic Ocean is considered exotic and mysterious due to the lack of access to it and how little, relatively speaking, is known about it.
Autumn in Alaska


Autumn in Alaska is a season of change. Golds and reds take over from the greens and blues of summer. Cool, crisp Fall rain, hunting season and the hint of termination dust replace sunshine, mosquitoes and summer fishing trips.
Cook Inlet - Waterways of Alaska


The waters of Cook Inlet surround the city of Anchorage on both sides and allow access to the busy deep-water Port of Alaska, but did you know this important waterway also stretches the length of the Kenai Peninsula and all the way to the Shelikof Strait between Kodiak Island and the mainland?
Kennel Tours in Alaska


Watching the Iditarod for the first time, I've become seriously enamoured with the dogs and their mushers. If your trip to Alaska allows some free reign, consider working one of these kennel tours or adventures into your itinerary.
Northwest Passage


The fabled Northwest Passage. Could there be a route, through the waters of the Arctic Ocean that would allow goods to move back and forth without having to sail around South America? How would this route affect Alaskans?
Oceans and Seas of Alaska


The coastline of the state of Alaska, including islands, bays, fjords and open ocean shores, stretches for over 44,000 miles. To put this into perspective; if someone were to walk one thousand miles per year, it would take more than forty-four YEARS to hike Alaska's entire coastline.
Regions of Alaska


Alaska is roughly one-fifth of the size of The United States. So large in fact, discussions about it tend to revolve around what region something is located in. It is typically divided into 5 regions. This is just a brief glance into some of the characteristics of each.
The Spirit of Alaska


Alaska has long been acknowledged for its frontier spirit and adventurous lifestyle. We are a pragmatic people, fairly flexible and mostly capable of taking life as it comes. When you come to Alaska for our spectacular sights, be sure to take the time to visit the people of Alaska too.
Tourism Season


From the first of May to about the third week in September, Alaska adds over 1.5 million people to its shores. So where do you begin? Alaska has so many opportunities to enjoy its history, beauty and rich culture, how can you possibly narrow down all of the choices?
Winter Tourist Season in Alaska


More than 300,000 people flock to Alaska in the wintertime. The most often quoted reasons for visiting Alaska in winter include winter sports, Aurora viewing and the Iditarod Sled Dog Race.
Editor's Picks Articles
Top Ten Articles
Previous Features
Site Map
Content copyright © 2018 by . All rights reserved.
This content was written by . If you wish to use this content in any manner, you need written permission.
Contact Deb Frost for details.