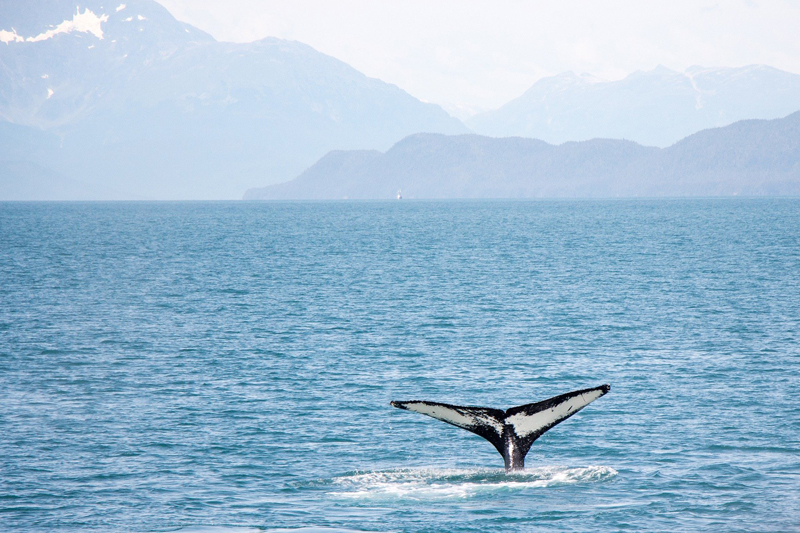 Book and other publication reviews.
Arctic Dance-Review


So much of what we know about Alaska, has been conveyed by outsiders. Those of us who visit, fall in love, and then cannot get enough. What is the draw? There are many answers, but I found the most compelling in reading Arctic Dance, The Mardy Murie Story.
Coast Guard Alaska - TV Show Review


Coast Guard Alaska is a real telling of the day to day activities of the Coast Guard unit stationed at Kodiak, Alaska. Hosted by the Weather Channel, this seven part series is repeated often enough for your DVR to catch it.
Cold Day Murder - Book Review


A Cold Day for Murder. In the first of the Kate Shugak series by author Dana Stabenow, the stage is set to lure readers into great mysteries set in Alaska.
Cold Hands, Warm Heart by Jeff King - Book Review


Jeff King, four-time Iditarod Sled Dog Race Champion, shares his life and his adventures in this charming book. Illustrated by Jeff's wife, Donna, a talented landscape and wildlife artist in her own right. If you weren't a fan before reading this book, you will be by the time you are done.
Hiking Wrangell-St. Elias - Book Review


Book Review: "Hiking Alaska's Wrangell-St. Elias National Park and Preserve: From Day Hikes to Backcountry Treks" (Falcon Guide). Author: Greg Fensterman. An excellent resource for hikers and backcountry trekkers of all experience levels. Park information, detailed trail maps and great photos.
Kate Shugak Series-Review


Book number 18 in the Kate Shugak series by author Dana Stabenow of Homer Alaska has been published. I read through all of the previous books to be ready for the release of "Restless in the Grave". This is a great series of books that are a lot of fun to read.
More Picture Books about Alaska for Young Readers


Alaska's critters and culture come alive in these story books for children ages 4 and up.
Northern Nights RV Campground Review


Northern Nights RV Campground in Glennallen, Alaska is located minutes from the junction of the Richardson Highway and the Glenn Highway. Depending on your direction of travel; from this junction you can head for Anchorage, Fairbanks, Valdez (and Wrangle-St. Elias NP) or the Alaska/Canada border.
Play With Fire - Book Review


Play with Fire is the fifth Kate Shugak novel by author Dana Stabenow. Kate and friends are harvesting mushrooms the summer following a nasty forest fire. After a wet and mild spring,morel mushrooms were ripe for the picking. Unfortunately, they found something else that was a little ripe.
Three Bears Alaska


The first Three Bears Alaska grocery store was opened in 1980, in Tok, Alaska, but wasn't given this now iconic name until a second store opened in Valdez in 1989. Three Bears Alaska is now a chain of twelve stores ranging in size from large box store to convenience stores with fuel stations.
Tisha-Book Review


Tisha is the story of a 19 year old teacher, who goes to Chicken, Alaska to teach. A cheechako from the lower 48, the bets are running she won't last through the first cold snap of the winter. Tisha is stronger than she appears.
TUNDRA, by Chad Carpenter - a book review


The world of newspaper comic strips changed forever when Chad Carpenter discovered his natural talent for art and comedy and combined them into the now well known and much loved "TUNDRA" comic strips.
Woman travels Alaska - Book Review


The year is 1899, and a woman has decided to travel alone to Alaska to stake her claims for gold.
Editor's Picks Articles
Top Ten Articles
Previous Features
Site Map
Content copyright © 2018 by . All rights reserved.
This content was written by . If you wish to use this content in any manner, you need written permission.
Contact Deb Frost for details.