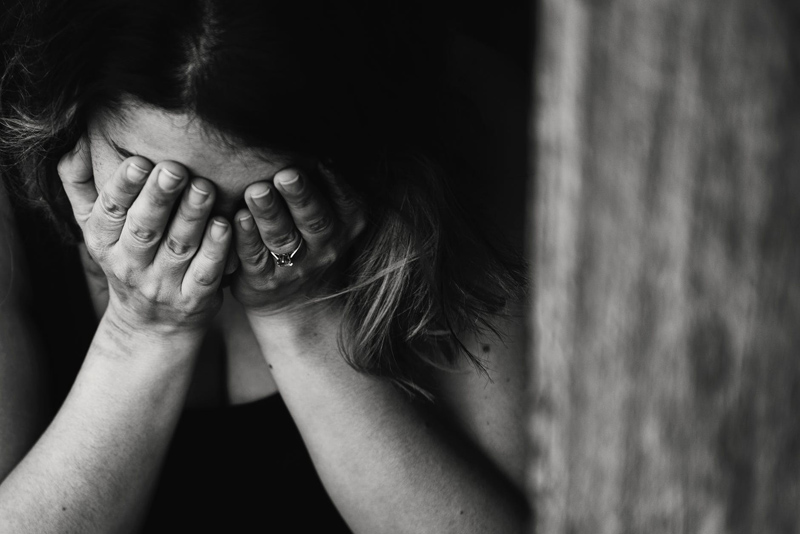 Another aspect of child abuse is child neglect and medical neglect. See how each one is considered abuse.
A Follow-Up On Choice


Since writing the article about why abuse might happen, I have been thinking a great deal about whether or not the abuser actually does make a conscious choice to abuse their victim. I have come to the conclusion that although it may seem that choice dictates what happens, I really don't believe t
A Personal Story of Child Molestation


This article is written by a guest writer and mother who has experienced this tragedy on a very personal level. She has given some very excellent insights on the matter, as well as signs to look for.
Behind Closed Doors


Abuse occurs behind closed doors. Many people are completely unaware that abuse is happening in a child's home. What can we do to help the children that endure abuse behind closed doors?
Children and Emotions


Children that are abused are normally not allowed to feel any emotion while with their abuser. As they grow, they continue to hide those emotions. They deserve to have a childhood, including that part of their being that is aware of their emotions.
Children and Kissing


Summer is upon us and many families will travel to visit relatives. Children should never be coerced into kissing a relative.
Children of Mentally Handicapped Parents


What happens to the children of mentally handicapped parents? Abuse is still a huge factor in the lives of those that suffer in this realm.
Coping With Self-Injury


Many victims of childhood sexual abuse will begin to practice self-injury and self-mutilation. This article sheds light on that topic, as well as listing the warning signs for parents who suspect their child might be hurting themselves.
Drug Abuse and Child Abuse


Can a parent, that is using drugs, adequately and appropriately care for a child? This article discusses this topic. Drug abuse leads to child abuse on some level.
Lost Innocence


Children are born into this world with trust, love, and innocence. However, if being abused, they learn the complete opposites. They quickly lose their innocence and learn to survive what they are enduring.
Making Excuses for Abusers


Family members may make excuses for domestic violence, especially if this has been the status quo for generations. Learn why its important not to do this and the harm it can do to victims.
Mothers and Child Abuse


When child abuse is occurring in the home, it is also highly likely that the mother is being battered as well. What prevents the mother from leaving and taking the children to safety? Read this article for more information.
No Stranger to Child Abuse


I am no stranger to child abuse. In this article, I will share some of my past as a child. It is my goal, through this article, to share my experiences in order to help others on their journey to healing.
Self-Care and Coping


There are many survivors of childhood abuse that resort to unhealthy coping methods, such as self-injury.
Self-Injury


Self-injury becomes a method of coping for many who have been abused as children, or for children currently being abused. This article sheds some light on the topic of self-injury.
Stressors Can Increase Risks


Financial stressors can increase risks of child abuse. During this difficult time of financial stress that our country is facing, we must be sure to be aware of, and look for, the warning signs of child abuse.
Unseen Scars


What types of abuse leave scars that are not seen on the outside? Are these unseen scars as important as those scars that are visible?
Warning Signs of Abuse


Learn the many possible warning signs of the different types of abuse in children and adults.
Why Does Abuse Happen?


Many of us, at one point or another, have asked why the person who abuses a child, does it. What is it that brings them to the point of hurting a child? This article takes a look at some of the factors considered.
Editor's Picks Articles
Top Ten Articles
Previous Features
Site Map
Content copyright © 2018 by . All rights reserved.
This content was written by . If you wish to use this content in any manner, you need written permission.
Contact Erika Lyn Smith for details.