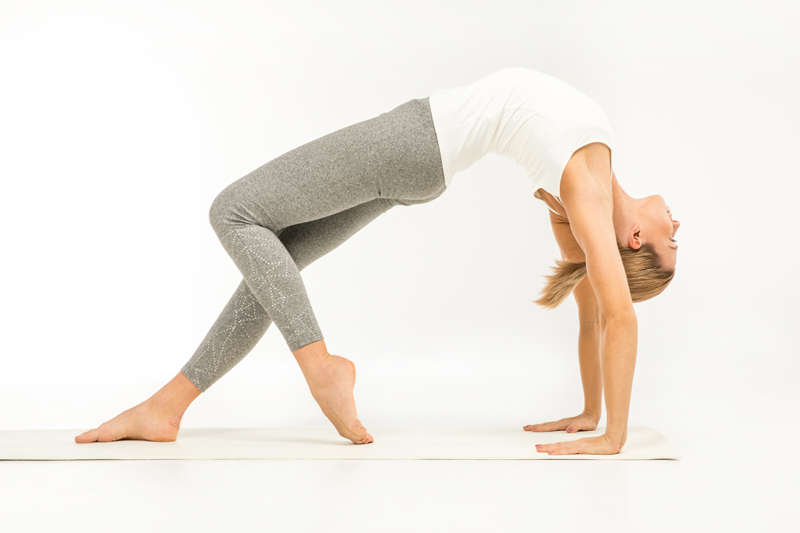 Meditation and other complementary practices are part of your yoga journey.
A Body Image Meditation


How about taking the time in meditation to express gratitude for our bodies, our looks, and the way we present ourselves to the world?
An Introduction to the Doshas


An understanding of these energies is central to comprehending Ayurvedic philosophy.
Autumn is Vata Season!


Goodbye, summer heat! Hello, autumn winds! Here are some tips to help with the changing times.
Demystifying Meditation


There are many ways to meditate, and many traditions to draw upon. But what exactly is meditation? This article attempts to demystify the practice.
Following the Breath


Meditation doesn't need to be complicated.
Gratitude Journals and Meditation


Interested in adding meditation to your yoga practice but finding it difficult to spare the time? Keeping a gratitude journal can help to bridge the gap.
Hamsa, Ham Sa, and So Hum


Two unrelated concepts come together in a powerful way.
Insight Timer App


Let technology help you begin or intensify your meditation practice!
Introduction to Kirtan


Kirtan sessions are great ways to experience meditation. They are also a way to celebrate the greater yoga community.
Lokah Samasthah Sukhino Bhavantu


Here's a mantra for unity and love during this international emergency.
Meditation Mount is Re-Opening!


Thankfully, this lovely Southern California institution will continue.
Meditation on the Fly


While we all aspire to a perfect meditation life, there are days we cannot sit still. On these days, even a few moments can make a difference.
Metta Meditation


Here's a simple meditation to open your heart and change your life!
Monkeys, Crows, and the Maharishi


Think meditation is just self-care? Think again!
Morning Pages as Meditation


Need structured meditation? Want a place to explore yourself? Morning pages offer it all.
Om Purnam


A mantra connected to the sacred Upanishad, this Sanskrit phrase is both beautiful and calming.
Pet Meditation


Meditation needn't be confined to traditional forms. Here's a simple way to bring your daily life and animal loves into your practice.
Returning to Your Roots in Meditation


Many of us consider meditation to be something new to learn, an esoteric practice separate from how we have been raised. But is that always true? What can we learn from the spiritual traditions of our youth?
Sound Bathing


Curious about sound bathing? Find introductory information here.
Spring, Ayurveda, and Yoga


It's time for spring! Here are some ideas on incorporating Ayurveda into the season.
The Gayatri Mantra


Fall is a great time to move our meditation and yoga practices into a higher gear, and this mantra is one way to do so.
The Insight Timer App


Let technology help you begin or intensify your meditation practice!
Traditional Chinese Medicine and Yin Yoga


Ayurveda and Traditional Chinese Medicine are similar systems, but they emphasize different ways of caring for the body. This is then reflected in the differences between traditional and Yin Yoga.
Using a Mantra


Interested in meditation but have trouble concentration? A mantra might help.
Walking Meditation


If sitting meditation doesn't work for you, try walking meditation. Easily learned and practiced, it's a great way to work with the mind.
What is Ayurveda?


Interested in bringing the body and mind into balance? Consider learning more about Ayurveda.
Winter, Ayurveda, and Yoga


Let's take charge of our Winter comfort!
Writing and Meditation


When traditional meditative styles are blocked, try writing out the problem!
Yoga and Labyrinths


Labyrinths are not usually associated with the practice of yoga, but they have a long history as a method of quieting and concentrating the mind. Why not meld tradition?
Yoga During Pitta Season


Summertime means that the living should be easy! Bring this concept to your yoga practice.
Editor's Picks Articles
Top Ten Articles
Previous Features
Site Map
Content copyright © 2018 by . All rights reserved.
This content was written by . If you wish to use this content in any manner, you need written permission.
Contact Korie Beth Brown for details.