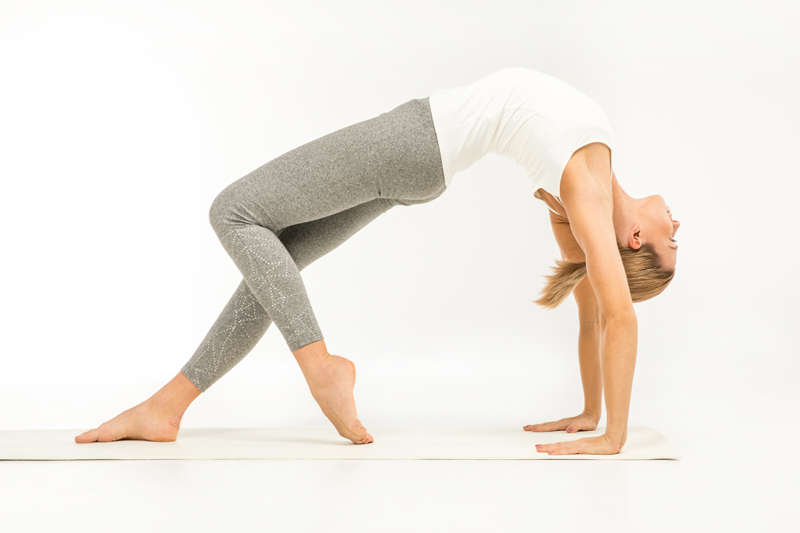 Yoga can be useful for specific physical problems. While not intended to replace medical advice, the information here may be helpful.
Using Yoga to Work with Grief


How can our practice help us to better work with the pain of loss?
Yoga and Aging


Interested in aging gracefully? Add yoga to your life!
Yoga and Balance


There's so much more to balance than just strength, and yoga works on all of them.
Yoga and Blood Sugar


Take blood sugar issues seriously, and let your yoga practice help heal your body.
Yoga and Cancer


For many illnesses and disorders, yoga is attracting considerable interest as a 'complementary therapy'. Many cancer warriors are finding this to be true for a number of reasons, and the communities that support those waging this war are taking notice.
Yoga and Depression


Yoga as a complementary therapy is useful in combating depression and other related mental health issues. There are a number of reasons why.
Yoga and High Blood Pressure


High blood pressure is rampant in Western society. Science is beginning to show the positive effects of yoga on this condition.
Yoga and Lymphedema


Don't let lymphedema stop you from practicing yoga! Instead, find a way to work with the affected limb. You have many options.
Yoga and Stress Relief


Everyone knows that yoga helps with stressful days, but what's the science behind the claim?
Yoga and Suicide


Pain is inevitable, but yoga helps us with our suffering. How do we deal with the unimaginable? Yoga can once again be there for us.
Yoga for Arthritis


Need to exercise but have arthritis? Yoga is an excellent choice. Medical science confirms what the yoga community has always known: yoga is good for both body and soul.
Yoga for Colds & Flu


Got a cold or the flu? Here are some tips for moderating your yoga practice.
Yoga For Fibromyalgia


Fibromyalgia is difficult to treat, but studies have shown that yoga moves, meditation, and breathwork can help.
Yoga for Respiratory Issues


Having breathing issues? Yoga can help!
Yoga for Weight Loss?


Does yoga help with weight loss? The scientific evidence is mixed. However, yoga can and does help with factors relating to weight loss. Here is one argument for yoga and other gentle forms of exercise as aids in the movement towards health.
Editor's Picks Articles
Top Ten Articles
Previous Features
Site Map
Content copyright © 2018 by . All rights reserved.
This content was written by . If you wish to use this content in any manner, you need written permission.
Contact Korie Beth Brown for details.