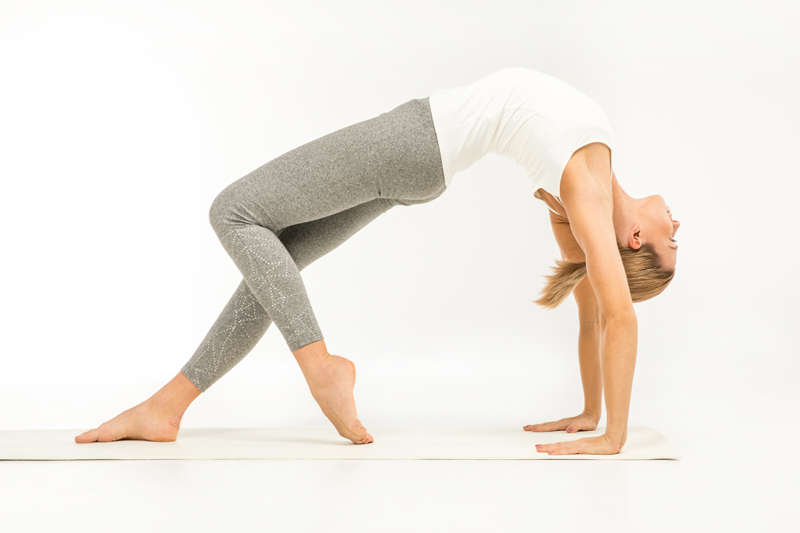 The breath is the source of life. Pranayama is the yoga approach to breathing exercises and to linking breath to movement or to meditation.
A Simple Breathing Practice for Anxiety


These are anxious times, but we needn't live in the problem.
Alternate Nostril Breathing


Nadi Shodhana is a pranayama, or breathing technique designed to help balance the body.
Bhastrika, or Bellows Breath


Need an afternoon pick-me-up that doesn't involve calories or caffeine? Here you go! You're welcome.
Bhramari, or Bee Breath


Bhramari Pranayama, or Bee Breath, is an exercise that will calm the mind and help to control roiling emotions. Practice at the beginning or end of asana practice or meditation will allow the yogi/ni to use it when needed in the course of one's day.
Equal Breathing, or Sama Vritti (Samastithihi)


Equal breathing is a foundational technique useful to both new and seasoned yogis and yoginis.
Kapalabhati Breath is Not for Beginners!


Yoga is NOT a quick fix. Taking practices out of context can be dangerous. Kapalabhati breath has been touted as a universal panacea, but it is not for new or casual practitioners.
Learning Pranayama Safely


There's myriad information on the Internet, but we're better off learning in person. Here's why/
Lion's Breath


Lighten up and relieve stress with this seemingly bizarre breathing exercise.
One Movement, One Breath


Pranayama can be involved and challenging, but it can also be simple and effective. Here's a back to basics approach that relieves stress and allows us a fuller experience of the eight limbs of yoga.
Pranayama and Stress Relief


Breathing and stress relief are inextricably interlinked. Whether we experience panic attacks, daily anxiety, or continued stress, we can all benefit from taking the time to work with our breath.
Pranayama and the Nervous System


Breath is intimately connected to movement in yoga. Do you know the science behind the exercises?
Sitali and Sitkari Pranayama


Sitali and Sitkari are ways to cool the body and mind, particularly useful in the heat of summer. Remember to practice in a unified way!
Tripartite Breath


This super-easy pranayama should be in your mental health toolkit!
Ujjayi Pranayama


Our yoga practice gives us the experience of piloting our lives like a boat through water. Ujjayi pranayama adds to the ocean of experience.
Editor's Picks Articles
Top Ten Articles
Previous Features
Site Map
Content copyright © 2018 by . All rights reserved.
This content was written by . If you wish to use this content in any manner, you need written permission.
Contact Korie Beth Brown for details.