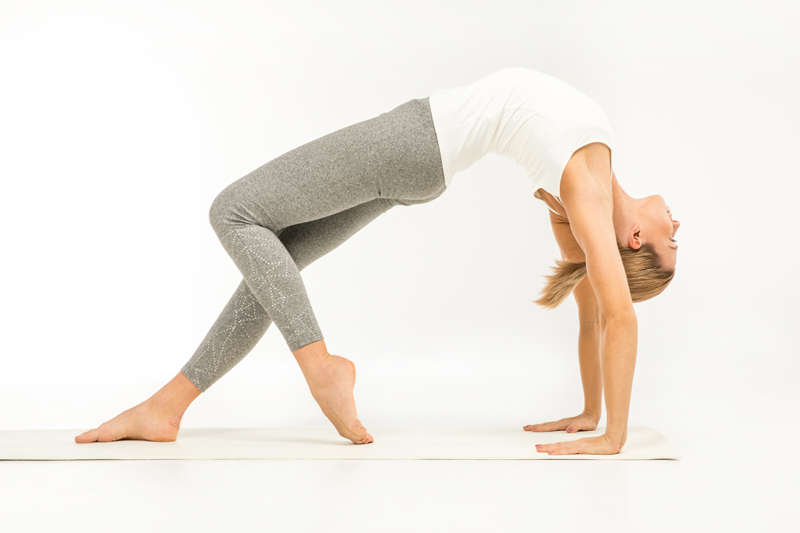 Using both English and Sanskrit, the language of yoga can be confusing, Review the terms and concepts of yoga here.
Advaita


Yoga evolved for the purpose of creating union, but what exactly does that mean? The concept of advaita can help us to understand the world in a different way.
Ananda


A Sanskrit word meaning 'joy,' ananda is a perfect focus for yoga practice.
Dharma Vs. Drama


There is a difference between the two, and we need to look for it!
Namaste


The spiritual emphasis of yoga can be summed up in a single word. Read on to find out why.
Setting An Intention


It's not uncommon to hear a teacher suggest that one 'set an intention' at the start of a yoga class. What, exactly, does that mean? And why is it important?
Shanti


If we pray for peace, we have a responsibility to live for it as well.
Some Thoughts on OM


This small sound contains worlds. Take the time to respect its source, vibrations, and effects.
Sukha-Sthira-Asanam


These three Sanskrit words embody Patanjali's directive for how to practice Yoga poses: simply and with ease. What exactly does the phrase mean?
Sutra


The word "Sutra" is often taken to mean "verse," but it's a bit more complex than that.
The Eight Limbs of Yoga


Yoga is more than just exercise. Here is an introduction to the other "limbs" of yogic philosophy and practice.
The Meaning of Hatha


Do you wonder why asana practice is called 'hatha yoga'? You are not alone. There are many different reasons given for the terminology. Here's some linguistic clarification, followed by a brief history of yoga texts and terms.
The Multiple Meanings of Prana


We hear this word used in many yoga classes. What does it mean?
The Nature of Vritti


The "disturbances of the mind" may not be what we think they are!
Why use Sanskrit?


Do you use Sanskrit names to describe the poses in your practice? Some do and some don't. Consider both paths before choosing.
Yin and Yang


How does the Daoist idea of Yin and Yang work in yoga?
Yin Yoga Nomenclature


Shakespeare once noted that "a rose by any other name would smell as sweet," but in the yoga world, that's not exactly true. In the Yin tradition, concepts and asanas are given different names to remind practitioners of the ways in which Yin Yoga differs from its Yang styles.
Yogas Chitta Vritti Nirodha


....and with these four words, Patanjali begins the Yoga Sutras. Why? Read on to discover a key element of the yogic path.
Editor's Picks Articles
Top Ten Articles
Previous Features
Site Map
Content copyright © 2018 by . All rights reserved.
This content was written by . If you wish to use this content in any manner, you need written permission.
Contact Korie Beth Brown for details.