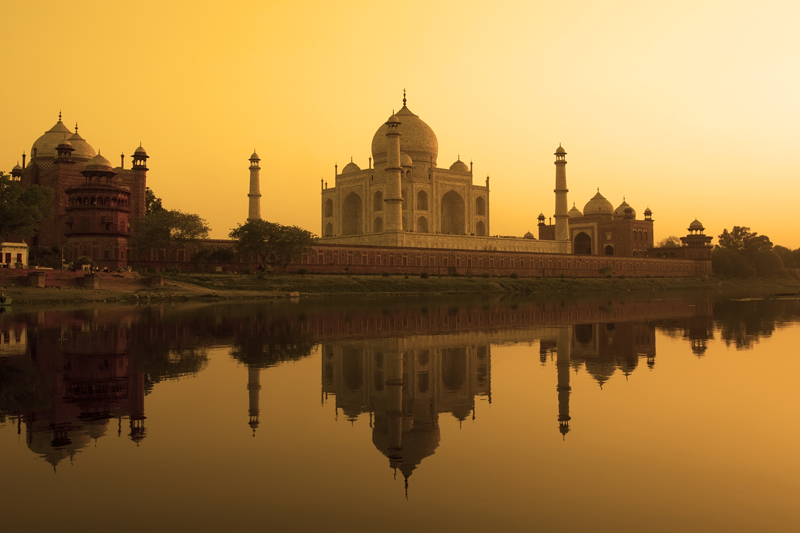 All of the articles here on the Indian Food Site are organized into categories. Browse through these categories to find the content you're looking for.
Apps & Snacks
A great collection of wonderful and tasty vegetarian & non-vegetarian Indian appetizers and snacks, with lots of savory and sweet varieties.
Beverages
Refreshing, tasty and simple Indian beverages that you can make right at home in your kitchen. Quench your thirst and try them all, see which one is your favorite :-)
Breads
Recipes for all the wonderful & delicious Indian flatbreads -- a must at any proper Indian meal! This yummy collection also contains various low carb flatbread varieties & also gluten free flatbreads.
Chutneys & Pickles
A wonderful collection of delicious Indian condiments such as chutneys, pickles & sauces. These range in a wide variety of tastes, textures & spicy heat levels to suit virtually any palate.
Curries
Probably one of India´s most famous exports is its lovely curry dishes. These basic curries allow you to add your favorite ingredients & customize recipes accordingly.
Dals & Beans
India probably consumes more varieties of dals, lentils, pulses, legumes & beans than any other country in the world. My delicious collection of dal recipes represents the entire Indian sub-continent.
Eggs & Paneer
Paneer is a delicious non-melting variety of Indian cheese that can made right at home in your kitchen. These dishes are a tasty collection of regional Indian recipes containing eggs or paneer.
Light & Fusion
These are wonderful & tasty dishes that make a great light meal. My fusion dishes are my creative culinary versions of cooking "outside the box", many of them are familiar dishes with an Indian twist.
Non-Vegetarian
A seriously delicious collection of Indian non-vegetarian recipes. Although these are mainly chicken dishes, many of these recipes can also be adapted to use various types of meats of preference.
Rice & Pulaos
India is very famous for its fragrant Basmati rice, but there are also many other rice varieties. This is a wonderful & tasty collection of delicious & easy to make Indian rice dishes.
Seafood
The Indian sub-continent is partially surrounded by the Indian Ocean, which is filled with the freshest variety of seafood imaginable. These are a few of my favorite & most popular seafood recipes.
Soups & Salads
My collection of hearty and healthy soups along with my delicious and refreshing salads, koshimbirs & raitas - just perfect for all seasons.
Spices & Marinades
Spice up your life with my home made spices & marinades! They are a wonderful way to add delicious flavor to any meal and they are always worth the little extra effort.
Sweets & Desserts
Delicious home made Indian style desserts, representing the different states & regions - simply heavenly! Try them all :-)
Vegetarian
Delicious Indian vegetarian dishes representing the various states and regions of the entire Indian sub-continent & also many neighboring countries.
Helpful Tips & Info
Lots of helpful tips, tricks, suggestions & advice to make your life just a little bit easier. I have also posted a sample of the Indian Food Newsletter here, so subscribe today!
Be sure to visit the
Indian Food Archives
for all the articles!
Editor's Picks Articles
Top Ten Articles
Previous Features
Site Map
Follow @SadhanaGinde
Tweet