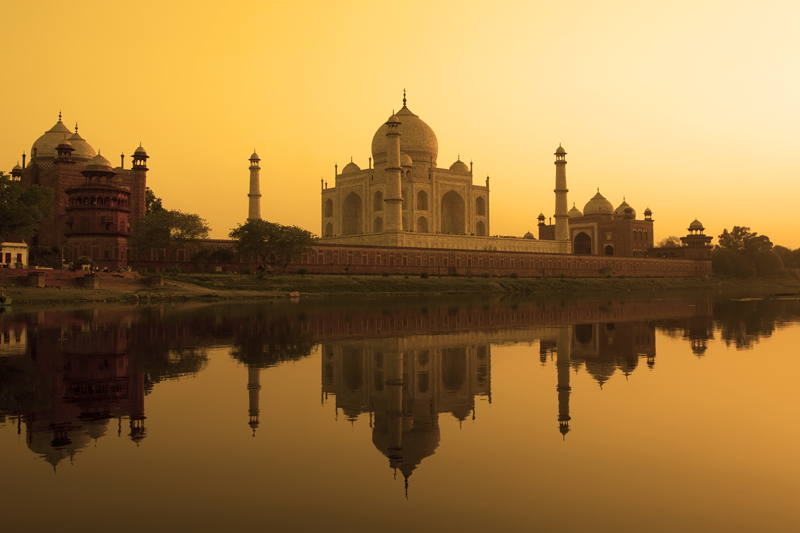 Recipes for all the wonderful & delicious Indian flatbreads -- a must at any proper Indian meal! This yummy collection also contains various low carb flatbread varieties & also gluten free flatbreads.
**North Indian Style Flatbreads


A delicious collection of North Indian flatbreads such as naan, kulcha, roti .... all from the scenic northern states of Punjab, Uttarakhand, Haryana, Himachal Pradesh, Jammu and Kashmir.
**South Indian Style Breads


A delicious collection of South Indian "breads" such as dosas, adai, pesarattu .... all from the picturesque southern states of Karnataka, Kerala, Andhra Pradesh & Tamil Nadu.
Almond Poori Recipe


What could be better than fried flatbread with a nutty twist? Try my delicious & simple to prepare Almond Pooris and see for yourself why my family & friends can never get enough of these yummy treats! These pooris can made in both sweet & also savory versions as well.
Banana Poori Recipe


My tasty Banana Pooris are so simple to make and always delicious to eat. It's also a sweet way to use up your over ripe bananas :-) So treat your family to some yummy Banana Pooris today.
Bhakri Recipe


A delicious and healthy flatbread that contains no oil or butter. It is also a gluten free flatbread for those unable to eat wheat. In Maharashtra, bhakri is traditionally eaten with pitla ("besan polenta").
Dal Methi Thepla Recipe


A delicious and simple to make flatbread from the scenic, northwestern state of Gujarat. My yummy Dal Methi Thepla is healthy, nutritious and best of all - it is a complete meal by itself! This tasty flatbread contains both dal (protein) and fresh fenugreek leaves (vegetables).
Indian Spiced Soda Bread Recipe


My Indian Spiced Soda Bread is delicious & just perfect when served along with your favorite jams, jellies & preserves. The subtle hint of warm spices gives this quick bread a wonderful flavor and aroma. Best of all, this bread is completely eggless - making it just perfect for vegetarians as well.
Ladi Pav Recipe


Mumbai is famous for many things & its delicious street food is no exception. Ladi Pav is Mumbai's version of the dinner roll - it's buttery soft & absolutely addictive. In fact, we love eating these yummy rolls anytime of the day in both savory & sweet applications. Try making some today!
Masala Bread Recipe


Who can resist the aroma of freshly baked bread? I know that making your own bread sounds a bit intimidating, but it really isn't. Try this savory version of delicious Indian Masala Bread made with aromatics & spices. You'll family will love it - mine will finish the whole loaf within minutes!
Masala Poori Recipe


Pooris are fried Indian flatbreads and a big favorite in my house. The addition of a few lovely spices makes my Masala Pooris absolutely irresistible -- just try making them & see for yourself :-)
Methi Poori Recipe


These delicious fried Indian fenugreek flatbreads are a wonderful and yummy treat! The addition of fresh fenugreek to these pooris add a very unique flavor and taste.
Pao de Queijo Recipe


Pao de queijo is an absolutely delicious & super addictive cheese bread roll from Brazil. These savory, little rolls are made using either cassava flour or tapioca flour - which also makes them gluten free. Of course, I have added a few subtle Indian touches to my yummy version :-)
Pita Bread Recipe


My delicious & simple home made Pita Bread recipe wins hands down every time against any store bought brand. Pita bread is healthy, nutritious & full of dietary fiber. It's also part of the heart healthy Mediterranean diet. So do try making some home made pita bread today, your family will love it!
Pumpkin Poori Recipe


Try my delicious Pumpkin Pooris, which are known as gharge in Marathi. These tasty, deep-fried Indian flatbreads can be made in either sweet or savory versions. Either way, both varieties are absolutely yummy! Try both types and taste for yourself :-)
Puran Poli Recipe


Indians just love to celebrate their festivals & in my house, no celebration is complete without Puran Poli. Puran Poli is a typical Maharshtrian sweetened flatbread that is stuffed with a sweet dal (lentil) filling. It is incredibly melt-in-your-mouth delicious & a personal favorite. Try it today!
Rajasthani Dal Stuffed Puri Recipe


Rajasthan is India's largest state & is located in the northwestern part of the country. Its cuisine is as diverse & interesting as its inhabitants. Locally known as Bedmi Kachori, these delicious stuffed puris are great for breakfast, brunch or as a light snack or meal. Do try them soon.
Roti Recipe


A delicious & healthy whole wheat Indian flatbread, a daily staple for most Indians. Many people are intimidated by the idea of making rotis at home, but this easy & simple recipe will make you a flatbread expert in no time:-)
Spicy Cornbread Recipe


My Spicy Cornbread is moist, delicious & absolutely full of flavor. Enjoy it for breakfast, as a side dish or even as a teatime snack. It's simple, easy to make & a great dish to serve at holiday meals - your friends & family will be truly thankful for this yummy made-from-scratch dish.
Sweet Coconut Poori Recipe


Pooris are a delicious deep-fried Indian bread and the addition of a sweetened coconut mixture makes them even harder to resist. My tasty Sweet Coconut Pooris can be eaten for breakfast or as a light snack or meal and are especially great for picnics since they travel well.
Tomato Phulka Recipe


My Tomato Phulkas are super soft & super easy to make. A simple home made Indian flatbread with the subtle flavor of tomato and a delicious addition to any meal. You could also use them to make wraps or quesadillas.
Vegetable Roti Recipe


My Vegetable Roti is a delicious combination of grated vegetables & dal combined together in an Indian flatbread. This simple recipe is a huge favorite in my house & is truly comforting. Not only are these rotis easy to prepare, but they are also very healthy & extremely nutritious :-)
Editor's Picks Articles
Top Ten Articles
Previous Features
Site Map
Follow @SadhanaGinde
Tweet
Content copyright © 2018 by . All rights reserved.
This content was written by . If you wish to use this content in any manner, you need written permission.
Contact Sadhana Ginde for details.