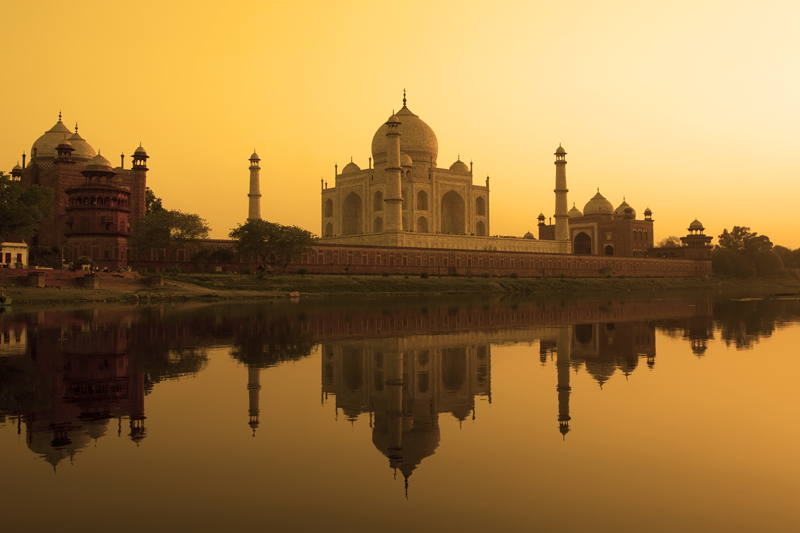 Delicious home made Indian style desserts, representing the different states & regions - simply heavenly! Try them all :-)
**Fusion Desserts


If you love desserts with an exotic twist, then you are going to be in heaven! Try my wonderfully delicious collection of "Indianized" desserts.
**Indian Cookies & Custards


A yummy selection of delectable Indian cookies & custards - enough to satisfy anyone´s sweet tooth!
Banana Cardamom Pudding Recipe


My Banana Cardamom Pudding is a lovely & delicious way to end any meal. Best of all, this pudding contains absolutely no gelatin. It is simple to prepare & can easily be made right on your stovetop. The combination of tastes, flavors & textures makes this dessert an all around winner!
Besan Ladoo Recipe


A truly delicious and heavenly, melt-in-your-mouth dessert made from chickpea flour (besan) - talk about a low carb dessert! Besan Ladoo is popular throughout India and a personal favorite of mine. But I must warn you, it's hard to stop at just one :-)
Besana Chi Vadi Recipe


My Besana Chi Vadi is a heavenly dessert made using gram flour or chickpea flour (besan) mixed with sugar, butter & warm spices. This is one of my favorite recipes & it literally does really melt in your mouth! It's simple to make so definitely do give it a try :-)
Burfi Recipes


Burfi is a traditional Indian dessert that comes in several varieties all with different tastes & textures. These yummy bite-size Indian desserts are the perfect way to satisfy your sweet tooth. Try them all: Kaju (Cashew) Burfi, Mango Burfi and Coconut Burfi. YUM!
Carrot Halwa Recipe


Hmm, carrots for dessert? Really?!? Only in India :-) My easy to prepare Carrot Halwa is a delicious & beloved dessert enjoyed throughout the country. This traditional dessert may sound strange, but trust me - one heavenly little bite, and you will be hooked for sure - so try it soon!
Chana Dal Burfi Recipe


The idea of using dal (lentils) for a dessert may sound a bit odd, but trust me – my Chana Dal Burfi is sweet & delicious, with a wonderful creamy texture that just melts in your mouth. Best of all, it's packed with protein too.
Chana Dal Payasam Recipe


Looking for a delicious low-carb dessert that's also packed with protein? Try my Chana Dal Payasam recipe, it's a delicious South Indian dessert made with chana dal (skinned & split Bengal gram dal) it may sound really different - but it is, oh so yummy!
Coconut & Date Ladoo Recipe


A ladoo (or laddu) is a very delicious and traditional Indian dessert popular throughout the country. They are basically round balls of sweet yummy goodness that can be made in a variety of flavors and textures. My Coconut & Date Ladoo is easy to make & super delicious to eat! Try them soon :-)
Creamy Dreamy Fruit Salad Recipe


My Creamy Dreamy Fruit Salad is a simple dish that can be eaten all year round, but personally – I enjoy it most in the spring and summer time. The variety of fresh fruit is at its highest peak during these months. I especially enjoy eating this dessert after a meal of grilled food, so try it soon.
Gulab Jamun Recipe


My all time favorite Indian dessert! A wonderful sweet dish consisting of fried dough balls in a sweetened syrup. I have also added a delicious modern twist to the classic traditional recipe. Try my Gulab Jamun recipe & see exactly why it's so impossible to eat just one :-)
Indian Fruit Salad Recipe


Light, refreshing, simple and absolutely delicious! My healthy Indian Fruit Salad is the perfect way to begin your day or end a great meal. Just combine your favorite fruits together with a few key ingredients that will make your taste buds sing & dance for more!
Indian Rice Pudding Recipe


Indian Rice Pudding, aka Kheer, is by its very definition - comfort food, It's delicious, rich, creamy, aromatic & full of lovely flavors. My grandmother's quick & simple version uses cooked rice. Perfect for last minute dessert plans. Trust me, your friends & family will never know the difference.
Jalebi Recipe


Indian funnel cakes! This is the easiest way to describe this delicious Indian dessert - deep fried pretzel shaped pieces of crispy dough, dipped in a warm sugar syrup. Sounds heavenly? Just wait until you taste them! Jalebis are a must have at any Indian celebration, holiday or festival.
Mysore Pak Recipe


Mysore Pak is a heavenly dessert that will just melt in your mouth. This is another tasty low-carb dessert that's made using besan (chickpea flour). It's also one of my personal favorites - sweet, nutty & full of delicious yummy goodness :-) You're going to just love this dish!
Naralachi Vadi Recipe


My Naralachi Vadi or Naralachi Burfi (Indian Coconut Fudge) is simple to make, moist & full of delicious yummy coconutty goodness. if you are a big coconut fan – then this is the perfect recipe for you. Eating coconut is also good for your health (in moderation, of course), so try this recipe soon!
Peda Recipe


A peda is a sweet dessert bite that can be made in a variety of flavors. This wonderful dessert is actually quite difficult to describe, I think the closest example would be "milk fudge". You will just have to trust me, but I am sure your family and friends will enjoy it - so do try it soon.
Pumpkin Halwa Recipe


Made with freshly grated sugar pumpkin, this seasonal dessert is a perfect way to celebrate the holidays & the fall season. Try my warm & comforting Pumpkin Halva, it's a heavenly Indian dessert. You could also enjoy this dessert all year round by making Carrot Halva or Gajjar Halva.
Shahi Tukre Recipe


Do you have a serious sweet tooth? Then this delicious recipe is sure to please & satisfy all of your sweet cravings. My Shahi Tukre is a decadent Indian version of bread pudding and is a "must have" at any Indian celebration!
Shevyachi Kheer Recipe


Indian Vermicelli Pudding (or Seviyachi Kheer in Marathi) has always been a family favorite. Sounds odd? Maybe, but it's absolutely delicious! This sweet dish is made up of super thin noodles that when cooked, become super soft & even silky in taste & texture. You must try making this soon!
Shrikhand and Aamrakhand Recipes


These delicious yogurt based Indian desserts are both healthy and easy to prepare. Shrikhand & Aamrakhand are traditionally served with pooris (fried flatbread) and always enjoyed on special occasions, festivals & celebrations - a yummy & winning combination!
Sweet Potato Pudding Recipe


Here in the US, sweet potatoes are enjoyed mostly during the holiday season although they are available all year round. In India, sweet potatoes are enjoyed in both savory dishes & sweet desserts. My delicious Ratalyachi Kheer (pudding) is simple to make & can be enjoyed any time of the year.
Sweet Sheera Recipe


Sheera is sweetened semolina made with raisins & nuts. It is easy, delicious & totally comforting. It's also known as halva in other parts of India & often made as a religious offering (prasad). I love this dish especially with the addition of a ripe banana, it adds a lovely depth of sweet flavor.
Til Chikki Recipe


In Maharashtra State, sesame seeds are traditionally eaten during the Harvest Festival (Makar Sankrant) for good luck & prosperity. My delicious & simple Sesame Seed "Fudge" (Til Chikki) is a yummy way to eat your sesame seeds & ensure a good year ahead. So make it your family & friends today :-)
Tilache Ladoo Recipe


Makar Sankrant marks the holy harvest festival in India. This day celebrates the Sun's journey from the South to the North. On this day, people traditionally give & eat white sesame seeds sweets as a sign of friendship. My delicious Sweet Sesame Seeds Balls are just the perfect thing to share.
Editor's Picks Articles
Top Ten Articles
Previous Features
Site Map
Follow @SadhanaGinde
Tweet
Content copyright © 2018 by . All rights reserved.
This content was written by . If you wish to use this content in any manner, you need written permission.
Contact Sadhana Ginde for details.