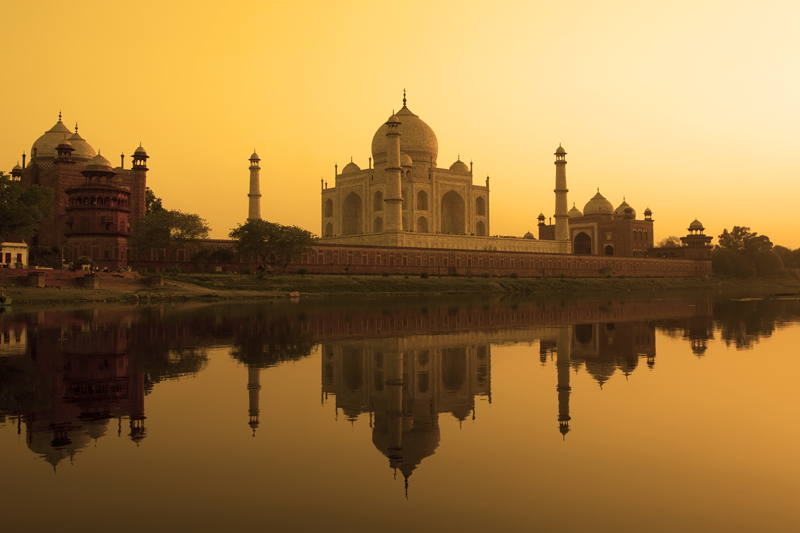 Paneer is a delicious non-melting variety of Indian cheese that can made right at home in your kitchen. These dishes are a tasty collection of regional Indian recipes containing eggs or paneer.
Achari Eggs Recipe


A delicious egg dish made with special Indian pickling spices, this recipe is easy to prepare & even better to eat. If you love spicy food with bold flavors, you are really going to love this dish! It's also a great source of protein too.
Egg & Dal Curry Recipe


My Egg & Dal Curry recipe is a great weeknight meal that goes great with chapatis and/or rice. It's super simple to make and packed with protein to boot. No muss, no fuss – a healthy dinner on the table within minutes! Try making it soon & let me know how it turned out :-)
Egg & Tomato Curry Recipe


Eggs aren't just for breakfast anymore and this is the perfect recipe to prove just that! My simple Egg & Tomato Curry packs a delicious protein punch when served along with warm phulkas/rotis (Indian flatbreads) and fragrant Basmati rice. My family loves this dish for dinner any day of the week.
Egg Avial Recipe


An "avial" is a traditional vegetarian dish from the South Indian state of Kerala. I have adapted my delicious version using eggs for a rich source of protein in every yummy bite. Gently boiled eggs simmered in a creamy coconut curry with your favorite veggies... MMM!
Egg Korma Recipe


A "korma" is a mildly spiced and creamy curry usually containing cream, yogurt or coconut milk depending upon the region. I have made my korma dish a South Indian version using egg. Simply serve with some warm chapatis or fragrant rice and you have a delicious & easy meal any day of the week.
Egg Vindaloo Recipe


Most people mistakenly assume that a "vindaloo" curry is fiery hot and while this can be true, you - as the cook, can control the ingredients and the level of spicy heat. Traditionally, a Vindaloo is a bold and spicy curry - also a traditional Goan favorite. Try my simple version made using eggs.
Goan Dal & Paneer Curry


My Goan Dal & Paneer Curry is a regional "fusion" dish so-to-speak. It combines North Indian paneer (Indian cheese) with bold & aromatic spices from the Goan region (located on the Western coast of India) all simmered together with dal (lentils) to create an out of this world curry.
Goan Poached Egg Curry Recipe


My family loves egga, in fact - we enjoy them any time of the day! My Goan Poached Egg Curry is a great weeknight meal that goes great with chapatis and/or rice. It's super simple to make and packed with protein to boot. No muss, no fuss – a healthy dinner on the table within minutes!
Home Made Paneer Recipe


Making home-made paneer is much simpler than you think. Just try my fail-proof, easy and delicious recipe. Feel free to add some fresh herbs or red/green chilies to the paneer for added flavor and taste.
Kadai Paneer Recipe


Try my tasty Kadai Paneer (Wok Fried Paneer with Vegetables), it's super quick, easy and delicious! Serve this dish with chapatis, rice or even noodles. You can also make your own paneer at home with my simple Home Made Paneer recipe, which I have included.
Kolhapuri Egg Masala Recipe


Kolhapur is an ancient Indian city with a rich & vibrant history. Located in the south western corner of Maharashtra state, Kolhapuri cuisine is very famous for its spicy dishes & especially non-vegetarian specialties. My delicious Kolhapuri Egg Masala is one such dish, you must try it soon.
Maharashtrian Egg Curry Recipe


My Maharashtrian Egg Curry is a wonderful combination of tastes, flavors & textures - all in one delicious little bite. This kid-friendly dish also contains dal (lentils) which makes it very rich in protein. Make this simple recipe for your family tonight.
Mattar Paneer Recipe


Mattar Paneer is a beloved Punjabi dish made with only 2 main ingredients - green peas (mattar) & Indian cheese (paneer). This simple recipe is easy to prepare & absolutely delicious when eat with rice or Indian flatbreads (rotis, phulkas, parathas or chapatis). Best of all, it's 100% vegetarian.
Palak Paneer Recipe


India's most popular and beloved paneer dish! Creamy tender spinach is gently simmered with Indian cheese (paneer), aromatics and subtle spices. This Punjabi dish is always a crowd pleaser. Eating spinach this way will surely make it a favorite in your house, as it is in mine!
Paneer Bhurji Recipe


Paneer is a mild cheese made usually from whole milk & is an essential component of Indian cuisine, especially in North Indian or Punjabi dishes. My delicious Paneer Bhurji, stir fried scrambled paneer, is simple & tasty! It's chock full of protein & is a perfect dish for vegetarians.
Paneer Kebab Recipe


A great dish for vegetarians! My delicious and simple Paneer Kebabs are always a treat to eat and a snap to make. Paneer is a yummy non-melting Indian cheese that works perfectly on both the grill and also in the oven.
Paneer Makhani Recipe


Butter & cheese, enough said! My delicious Paneer Makhani is a creamy vegetarian dish fit for kings! It combines yummy paneer (a non-melting cheese eaten throughout India, especially in the north) with lovely spices and aromatics -- all simmered together in a rich buttery curry.
Paneer Tikka Masala Recipe


Paneer Tikka Masala is a very well known Punjabi dish found on almost every Indian restaurant menu. It is such an easy recipe, you can make it at home anytime you wish. Paneer is a mild cheese with a firm texture. It is a non-melting cheese which makes it perfect for cooking so try this dish soon.
Shahi Paneer Recipe


Try this delicious and decadent paneer dish, it is truly a dish fit for kings! Shahi Paneer is traditionally served for celebrations, weddings & special occasions, but feel free to enjoy it any time of the year :-)
Editor's Picks Articles
Top Ten Articles
Previous Features
Site Map
Follow @SadhanaGinde
Tweet
Content copyright © 2018 by . All rights reserved.
This content was written by . If you wish to use this content in any manner, you need written permission.
Contact Sadhana Ginde for details.