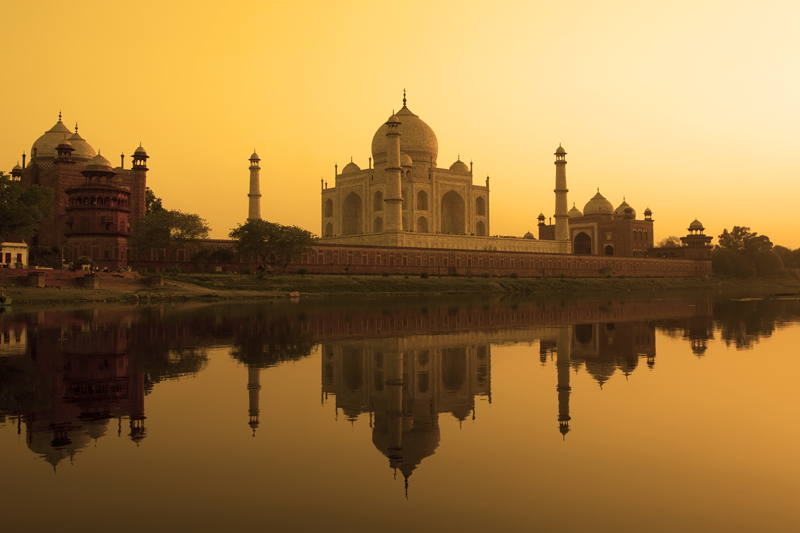 These are wonderful & tasty dishes that make a great light meal. My fusion dishes are my creative culinary versions of cooking "outside the box", many of them are familiar dishes with an Indian twist.
**Non-Vegetarian Light & Fusion Dishes


A tasty collection of recipes that can either be eaten as a light meal or are "Indian" inspired in nature. Many of these recipes can be made using any type of meat, poultry or seafood if you wish.
Ambedal Recipe


This dish takes me back to my childhood, many of them spent at my grandmother's place in India. She had mango trees in her garden, so it was no surprise that she made this dish often. Packed with protein, this healthy & nutritious dish combines dal with green mangoes - it's simple yet delicious!
Besan Chilla Recipe


A "chilla" is a delicious savory crepe made from besan (or chickpea or gram flour). This North Indian dish is healthy, nutritious & easy to prepare. Besan chillas are usually eaten with yogurt & various chutneys. Best of all, this recipe is low carb, gluten free & also totally vegetarian/vegan.
Borlotti Beans Curry Recipe


Borlotti beans (aka cranberry beans) are a lightly colored bean with red streaks, making their appearance very unique indeed! My yummy Borlotti Bean Curry is power packed with protein while also bursting with delicious flavors.
Bread Upma Recipe


Indian bread hash - the perfect way to use up leftover bread! This delicious dish is a snap to make and a delight to eat! Serve it with a little Peanut Chutney on the side for the perfect little meal.
Cheesy Vegetable Bake Recipe


My Cheesy Vegetable Bake represents one of my East/West fusion creations. It's delicious, simple to prepare & always a big hit. It's perfect for entertaining & can be served for breakfast, brunch, lunch or even a light meal. Do try it soon :-)
Coconutty Risotto Recipe


My creamy & luscious Coconutty Risotto gives a whole new twist to this classic Mediterranean rice dish! This lovely one-pot meal is just perfect for celebrating a special occasion or just enjoying a home cooked meal with family & friends. Feel free to your add your favorite seasonal vegetables.
Curried Brown Rice Risotto Recipe


A healthy & nutritious dish! My Curried Brown Rice Risotto has a lovely nutty taste & texture. It's also very healthy & nutritious – combine it with vegetables & you've got one healthy meal. Brown rice is a rich source of dietary fiber, iron & protein since both the bran & germ are still intact.
Desi Mac & Cheese Recipe


Macaroni & Cheese is a classic American dish loved by both children & adults alike. Okay, so I admit it – I messed with a true classic but the results were well worth every delicious bite! Mac & Cheese on its own is tasty but my Indian version is just plain out of this world. Try it soon :-)
Green Tea Soba Noodles Recipe


Simple eating = healthy eating & my Green Tea Soba Noodles definitely fit the bill. Green tea soba noodles are delicious Japanese buckwheat noodles infused with green tea. They have a wonderful light, nutty flavor & are also very simple to prepare. Soba noodles are high in dietary fiber & iron too.
Indian Pesto Recipe


Pesto is a traditional Italian sauce made with fresh herbs, garlic, toasted pine nuts and olive oil. It is used primarily with pasta. But my simple & delicious Indian Pesto crosses all international culinary boundaries -- use it as a sauce, condiment, dip, spread or even as a chutney!
Indian Spiced Oatmeal Recipe


My hearty & delicious Indian Spiced Oatmeal is true comfort food & a great way to start any day! The variations to this dish are absolutely endless, so feel free to add your family's favorite toppings & garnishes to this dish. Start your family's morning off right :-)
Indian Style Couscous Recipe


Couscous is actually a pasta made from semolina, best of all - it cooks up in literally minutes! Try my Indian style couscous, it's simple to make, delicious to eat and very healthy too. It's a light meal that can be made using your favorite ingredients.
Orange & Cardamom Scented Orzo Recipe


A delicious & elegant recipe that's on your family's dinner table in no time flat. Orzo is a delicious rice-shaped pasta eaten throughout the Mediterranean. This simple dish is a great addition to any meal or can be eaten as a light meal itself.
Paneer & Leek Tart Recipe


A tart is a baked pastry dish with an uncovered top (no top crust). They can be either savory or sweet in nature. My Paneer & Leek Tart is a perfect dish for brunch, lunch or even a light meal -- it's a hands down winning combination of tastes & flavors!
Pav Bhaji Recipe


Pav Bhaji is Mumbai street food at its finest! It is a delicious combination of soft, buttery bread (pav) served alongside a mixed vegetable mash (known as bhaji). This yummy vegetarian dish can be eaten any time of the day. So try making this soon & enjoy the taste of Indian street food at home!
Pohe Recipe


If you have never eaten pohe before, you are in for a delicious treat. Try this wonderful dish made with reconstituted flattened or pressed rice flakes. This simple yet flavorful dish was a favorite of the Hindu deity - Lord Krishna.
Potato Pancakes Recipe


My "Indianized" version of potato latkes (shredded potato pancakes) will surely put a smile on your face :-) Try this recipe for breakfast, lunch or you can also serve them for a yummy brunch! These are always a big hit with both family & friends alike.
Quinoa with Lentils, Indian Style Recipe


Quinoa is an ancient food source. It is regarded as a complete source of protein, meaning that it contains all 9 essential amino acids -- making it perfect for a vegetarian or vegan diet. It is also high in dietary fiber. My delicious Quinoa with Lentils is simple, healthy & flavorful.
Quinoa with Vegetables Recipe


Quinoa is a healthy, nutritious and a complete protein source. If you've never had quinoa before, I really encourage you to try this simple recipe. Quinoa has a wonderful taste and texture that works well with Indian tastes & flavors.
Sabudana chi Khichidi Recipe


Tapioca pearls are from the root of the cassava or yuca plant. In India, they are used in both sweet & savory dishes and are known as "sabudana". My Tapioca Pilaf is a quick, easy and delicious meal that can be eaten anytime of the day.
Singapore Street Noodles Recipe


One of my all time favorite dishes & best of all, it's easy enough to make in your own kitchen! Feel free to add your favorite ingredients to this versatile dish, basically anything goes. So try my delicious Singapore Street Noodles soon & let me know what you think :-)
Spaghetti Squash Upma Recipe


Spaghetti squash is a delicious & great way to satisfy your cravings for noodles. So try my Indian version of tasty & low carb spaghetti squash noodles tempered with fragrant Indian spices & healthy veggies.Perfect for vegans, vegetarians & it's also gluten free.
Spiced Samo Seeds Pilaf Recipe


Samo seeds (aka "vari tandul" in Marathi) are the actual edible seeds of type of South Asian wild grass. Because of this, they are sometimes also referred to as "jungle rice". Vari tandul is extremely high in dietary fiber & an excellent source of nutrition. They are also gluten-free.
Summer Corn Pudding Recipe


Fresh, sweet corn is one of summer's simple pleasures & I like to make the most of it whenever it is available. My Fresh Summer Corn Pudding makes for a savory breakfast, brunch, light meal or side dish. What I love most about this recipe is the versatility that it offers - so many options :-)
Tavsoli Recipe (Crunchy Cucumber Flatbread)


"Tavsoli" is a delicious savory & crispy cucumber flatbread from my family's hometown, Belgaum. It is enjoyed anytime of the day - for breakfast, lunch, brunch, snack or even as a light meal. This is an interesting & unique way to use cucumbers, so do try making this soon :-)
Thalipeeth Recipe (Crispy Skillet Flatbread)


Thalipeeth is a typical Maharashtrian specialty and one of my all time favorite comfort foods. Try this savory skillet flatbread, it's very easy to make and tasty as well. You can serve it for brunch, lunch or even as a light meal.
Upma Recipe


Upma is a savory Indian dish made with semolina (known as either "rava" or "sooji" in India). It is flavored with fragrant aromatic spices & vegetables. Upma can be eaten for breakfast, served with afternoon tea or even eaten as a light meal. It's super simple to make & a real treat to eat.
Vegetable Fried Rice


My simple & delicious Vegetable Fried Rice is a great way to use leftover rice. There are no real rules here, you can add your favorite vegetables or just use whatever vegetables you have on hand. This dish comes together very quickly, making it perfect for those busy weeknights.
Vermicelli Upma Recipe


Indian vermicelli are super thin noodles used in both sweet & sweet applications. Vermicelli Upma are savory stir-fried Indian noodles that are delicious, easy to prepare and always a big hit with both family & friends.
Wild Rice Salad Recipe


Were you aware that wild rice is not really even rice? It's actually a type of grain producing grass! Wild rice is very healthy & nutritious, enjoy it in my delicious Wild Rice Salad recipe. This tasty vegetarian dish will work as both a light meal or side dish. Try making it soon!
Zucchini Pancakes Recipe


My savory Zucchini Pancakes are great for breakfast, brunch, lunch or even as a light meal. They are super easy to make, healthy, delicious & kid friendly to boot!
Editor's Picks Articles
Top Ten Articles
Previous Features
Site Map
Follow @SadhanaGinde
Tweet
Content copyright © 2018 by . All rights reserved.
This content was written by . If you wish to use this content in any manner, you need written permission.
Contact Sadhana Ginde for details.