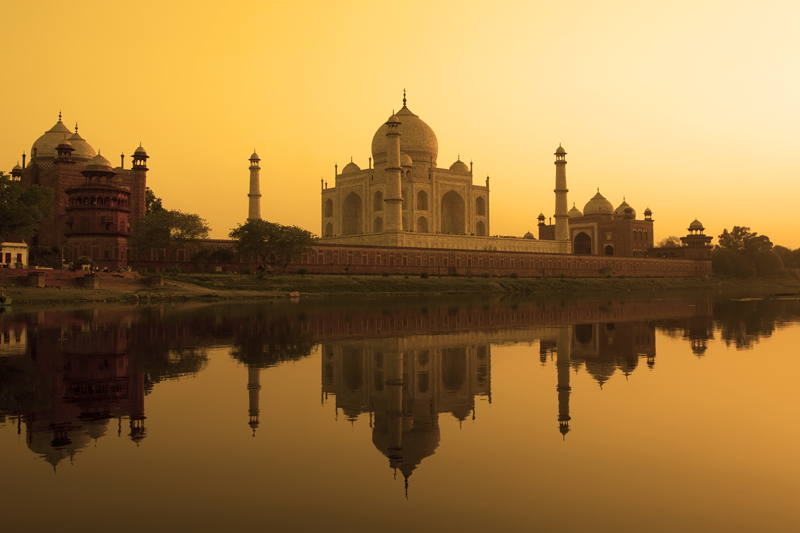 My collection of hearty and healthy soups along with my delicious and refreshing salads, koshimbirs & raitas - just perfect for all seasons.
**Delicious & Healthy Soups


A wonderful collection of delicious home made "Indian" soups that are simple to prepare and a treat to eat! Enjoy them anytime of the year :-)
Apple, Fennel & Celery Salad Recipe


A light, refreshing & delicious summer salad combining crisp apples with fennel & celery for max flavor & crunch! If you have never tried fennel before, you are in for a yummy treat. Fennel (eaten as a vegetable) has a subtle anise flavor that pairs just perfectly with sweet apples & celery.
Carrot & Radish Salad Recipe


My fresh & healthy Carrot & Radish Salad is simple to prepare & goes with just about anything! It's a delicious accompaniment to any meal & I especially like it with grilled food. But don't let this simple dish fool you - it's full of lovely flavors, textures & very colorful to boot!
Curried Crab Salad Recipe


Try my delicious & easy Curried Crab Salad today! This versatile recipe is just perfect to serve when entertaining as an appetizer or as part of a lovely brunch in a sandwich, wrap or with a green salad. This simple recipe is always sure to please & a must have for any true seafood lover.
Fennel & Arugula Salad Recipe


My delicious "green" salad, made using fennel & arugula, is a heavenly combination of tastes & textures all in one yummy bite! The fennel has a lovely crunch & subtle anise flavor that pairs well with the peppery bite of arugula. The addition of sweet orange flavors rounds out this tasty salad.
Green Mango & Dal Salad Recipe


Green mangoes are a delicious & seasonal item, they are basically just the unripe versions of the more familiar sweet mango. So try my refreshing Green Mango & Dal Salad, it's a perfect way to celebrate the beginning of the spring season :-)
Green Papaya Salad Recipe


Try my Indian version of this delicious & refreshing salad! Green papayas are slightly under ripe & not as sweet as their ripe orange counterparts, making them perfect for this particular dish. So try my light & healthy Green Papaya Salad & enjoy the combination of wonderful flavors & textures.
Indian Grapefruit Salad Recipe


Grapefruits are very healthy, nutritious & also delicious. My tasty Indian Grapefruit Salad is similar to a "slaw" & a refreshing side dish to basically any meal, especially grilled foods. So try making this simple & delicious recipe soon :-)
Indian Style Potato Salad Recipe


Always a great side dish for summer picnics, potlucks, parties, bbqs & cookouts - my Indian Style Potato Salad is easy to prepare, delicious and a big hit among family & friends. This tasty recipe can also be easily adapted to be both dairy-free & vegan-friendly as well.
Orange & Date Salad Recipe


My delicious Orange & Date Salad is super healthy, refreshing and absolutely delicious - making it a great addition to any lovely meal. This simple dish is so easy to prepare and just full of wonderful flavors and textures. Your friends & family will really enjoy it, especially the kids.
Pomegranate Raita Recipe


A raita is usually a yogurt based salad from North India & are the perfect compliment for any spicy meal. My delicious Pomegranate Raita is a wonderful combination of flavors & textures, but best of all - the final dish has a lovely pink/ruby color! So healthy, so refreshing - make it soon.
Raita Recipes


These delicious, healthy & nutritious Indian salads are easy to make & are the perfect accompaniment to any Indian meal. Raitas help to cool the palate down during spicy meals so do try my Cucumber Mint Raita, Carrot & Tomato Koshimbir, Red Radish Koshimbir, Pineapple Raita - make one today!
Roasted Beetroot Raita Recipe


A delicious & healthy Indian salad combining roasted beets with creamy yogurt. It's simple, very easy to prepare & best of all -- it's the most lovely shade of pink! This dish is an easy way to get some nutritious beets into your family's diet.
Spicy Lentil Salad Recipe


My light & healthy Spicy Lentil Salad can be made with regular lentils, or you can very easily use sprouted lentils if you wish. They key to this recipe lies in my home made Chaat Masala Recipe, which I have also provided for you. Chaat masala adds a unique taste & flavor to this tasty dish.
Sprouted Moong Dal Salad Recipe


My delicious Sprouted Moong Dal Salad is both healthy & refreshing. It's also a lot easier to make than you think - sprouting your own dal for this salad is well worth the effort & you will truly enjoy all of the tasty rewards. So try sprouting some dal & make this for your family soon :-)
Tropical Fruit Raita Recipe


This delicious, simple, versatile & easy to prepare salad recipe that can be made using fresh mango, pineapple, papaya or a combination of various fruits. My Tropical Fruit Raita will make you feel like you're on a sunny beach vacation without ever having to leave your kitchen :-)
Watermelon, Paneer & Cucumber Skewers Recipe


A simple, refreshing & delicious combination of fruit, protein & vegetable all in one heavenly little bite! These yummy skewers are essentially summer on a stick, serve them as appetizers, snacks or even as a side dish. I especially love them with grilled dishes & dining "al fresco".
Zesty Cabbage Salad Recipe


This is the Maharashtrian version of Asian coleslaw! My Zesty Cabbage Salad is fresh, healthy, refreshing and absolutely delicious - it's super simple to make, ready in a pinch & just perfect for entertaining. We love this salad in my house & make it quite often :-)
Editor's Picks Articles
Top Ten Articles
Previous Features
Site Map
Follow @SadhanaGinde
Tweet
Content copyright © 2018 by . All rights reserved.
This content was written by . If you wish to use this content in any manner, you need written permission.
Contact Sadhana Ginde for details.