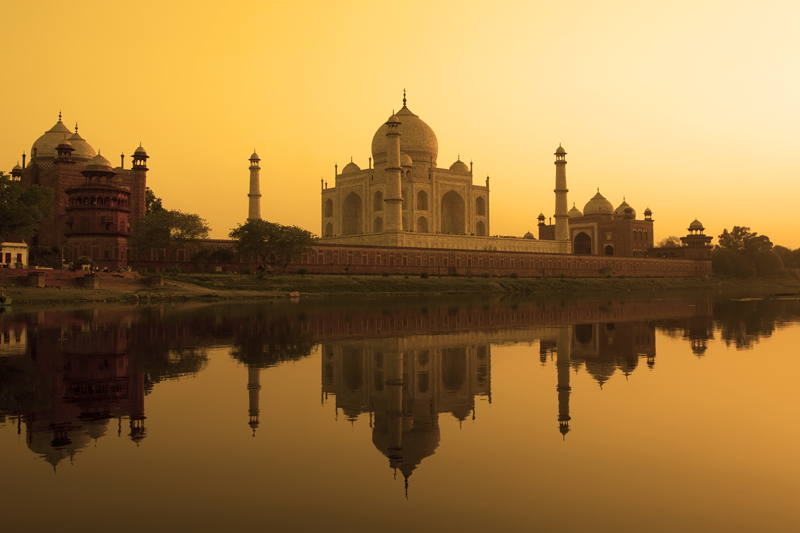 A seriously delicious collection of Indian non-vegetarian recipes. Although these are mainly chicken dishes, many of these recipes can also be adapted to use various types of meats of preference.
**Goan NV Dishes


Although Goa may be most famous for its seafood dishes & specialties, these dishes are a wonderful collection of delicious Goan non-vegetarian recipes. Goa is India´s smallest state & located on the southwestern coast in the Konkan region.
**Maharashtrian NV Dishes


A delicious collection of yummy non-vegetarian recipes from my home state of Maharashtra. The dishes from this region are famous for the unique flavors & bold use of aromatic spices :-)
**North Indian NV Dishes


A tasty collection of regional North Indian recipes including Mughlai, Punjabi, Rajasthani & Kashmiri dishes. These dishes also represent various cooking styles & techniques.
**South Indian NV Dishes


A yummy collection of regional recipes from the South Indian states of Andhra Pradesh, Karnataka, Kerala & Tamil Nadu. These delicious dishes are as varied and distinct as South India itself.
Balti Chicken Pasanda Recipe


Balti Chicken Pasanda represents a wonderful cooking style very popular in the UK. Balti cuisine is name after the cooking vessel (or "balti") - a rounded cast iron wok or kadai. Balti dishes are well known for their quick cooking techniques that produce highly flavorful results.
Chicken & Chickpea Curry Recipe


My Chicken & Chickpea Curry is fast, easy and super delicious. It's a quick cooking protein-packed meal that's full of wonderful tastes and flavors. Since this dish has some definite Moroccan influences, I usually serve it with couscous instead of rice just to mix it up from time to time :-)
Chicken 65 Recipe


"Chicken 65" - the name is as unique as the dish itself! There are many amusing theories as to how this dish got its unusual name. Chicken 65 is a tasty & crispy chicken dish that is delicious, easy to prepare & versatile. This recipe is a definite family favorite! Substitute paneer if you wish.
Chicken Farcha Recipe


Chicken Farcha is delicious Parsi fried chicken. My healthy version of this dish is baked, but it is just as flavorful & tasty! You wont miss a thing, except for the extra calories :-)
Chicken Korma Recipe


Chicken Korma is a traditional Mughlai curry dish that is usually made using yogurt or cream in the North, but in the South - it is made using coconut milk. Either way, this delicious & flavorful dish is enjoyed throughout the entire sub-continent. Try making this dish for your family today!
Chicken Manchurian Recipe


Is it Chinese food with an Indian twist (or is it Indian food with a Chinese twist?)! Chicken Manchurian is a unique blend of Indian & Chinese cooking influences now known simply as "Desi Chinese" cuisine. This wonderfully delicious recipe can also be made with cauliflower for vegetarians.
Chicken Stuffed with Cashew & Raisins Recipe


Jazz up your dinner by adding a new twist on an old classic! Try my Indian version of Cashew & Raisin Stuffed Chicken, it's my very own version of fusion cuisine. Baked until perfect, tender golden chicken breasts are stuffed with a lovely aromatic stuffing.
Chicken Tikka Masala Recipe


Chicken Tikka Masala (CTM) is probably one the most famous Indian dishes around & a huge restaurant favorite. But did you know that this delicious recipe not only hails from England, it is so popular there -- it has now become England's National Dish! It's also very easy to make at home too :-)
Chili Chicken Recipe


A delicious & spicy Indian stir fry dish with distinct Chinese influences. Desi Chinese cuisine is a wonderful blend of both Indian & Chinese cooking styles. Feel free to substitute the chicken with tofu or paneer for a completely vegetarian version. Try my Chili Chicken today!
Curry Spiced Grilled Chicken Recipe


Who doesn't love grilled food? It's easy, healthy, always delicious & clean up is a snap. My delicious Curry Spiced Grilled Chicken recipe combines all of the ingredients/flavors found in traditional chicken curry such as yogurt, aromatics & spices by way of an easy marinade. So fire up the grill!
Dal Murgh Curry Recipe


A delicious combination of dal (lentils) & chicken simmered together in a rich aromatic dal curry, this dish packs a yummy protein punch. My Dal Murgh Curry is also very healthy - here the dal acts as a thickener eliminating the need for heavy cream or butter.
Grilled Cinnamon Chicken Recipe


Cinnamon is actually the inner bark of a tropical tree & personally, I feel that it is a totally underrated & underused spice in savory applications. My Grilled Cinnamon Chicken is a great way to try cinnamon in a savory recipe & taste for yourself how delicious it can be when used this way!
Ground Chicken & Eggplant Curry Recipe


My Ground Chicken & Eggplant Curry is always a family favorite. Spicy ground meat is gently simmered with pieces of eggplant & aromatic spices until tender. Believe it or not, eggplant works very well with minced meat - the combination is really delicious so try it soon.
Kadai Chicken Recipe


A kadai is an Indian wok, with handles, that's used for everyday cooking. My simple and delicious Kadai Chicken is a lovely Indian stir fry dish combining tender, succulent pieces of chicken with vegetables (chose either seasonal vegetables or your favorites).
Lemon Chicken Curry Recipe


Whenever I hear the words "Lemon Chicken", I automatically think of the character - Debra Barone from Everybody Loves Raymond. Inspired by this dish, I have created my own delicious, Indian curry version of "Debra's Lemon Chicken". This flavorful dish is a great addition to any Indian meal.
Mango Chicken Curry Recipe


When it's mango season, my delicious Mango Chicken is always in high demand. It's a huge favorite among both family & friends - and especially with the kids. You can serve it simply with some fragrant Basmati rice & a nice green salad on the side - just perfect for the spring/summer season :-)
Methi Chicken Recipe


A winning combination of tender, succulent chicken pieces simmered with fresh fenugreek leaves - this is a delicious match made in heaven. Fenugreek leaves (known as methi) have a unique & lovely flavor that works beautifully in this curry.
Minty Thai Shrimp Curry Recipe


I am a big fan of both shrimp and Thai food - so this delicious dish was an absolute no brainer for me. It has a lovely depth of flavor combining tender, succulent shrimp with coconut milk, fresh mint and basil leaves too. Feel free to make the dish as mild or as spicy as you like.
Nepali Chili Chicken Curry Recipe


This spicy & delicious dish hails from Nepal, India's neighbor to the north. This dish is a great way to use any leftover grilled or barbecued chicken. So try my exotic Nepali Chili Chicken Curry today -- you wont even need your passport!
Oriya Chicken Recipe


Try this delicious and easy chicken dish from the scenic Indian state of Orissa, located on the eastern coast. Oriya Cuisine is as unique & diverse as the state itself, it is not very well known but offers a variety of both non-vegetarian & vegetarian dishes.
Oven Baked Chicken Curry Recipe


A delicious & healthy dish that lets your oven do most of the work! My easy to prepare Oven Baked Chicken Curry is perfect for a weeknight meal or for entertaining. Best of all, this dish can be made well in advanced allowing you to spend quality time with your family and friends :-)
Oven Baked Masala Chicken Recipe


This healthy dish is just perfect for entertaining, it will definitely have your friends and family asking for more. My Oven Baked Masala Chicken lets your oven do all of work, while you sit back & take all of the credit!
Rajasthani Red Chicken Curry Recipe


Rajasthan is India's largest state & is well known for its exotic images of palaces, beautifully decorated camels & elephants. My Rajasthani Red Chicken Curry is a wonderful example of what Rajasthan's vibrant & delicious cuisine has to offer. I hope your family enjoys it as much as mine does :-)
Slow Cooker Indian Chicken Recipe


A slow cooker is a dream for the busy home cook, this delicious recipe will have a healthy and delicious meal on your family's table with very little effort. My SC Indian Chicken Curry combines tender chicken pieces with bold, aromatic spices - serve with rotis & rice for a great weeknight meal!
Editor's Picks Articles
Top Ten Articles
Previous Features
Site Map
Follow @SadhanaGinde
Tweet
Content copyright © 2018 by . All rights reserved.
This content was written by . If you wish to use this content in any manner, you need written permission.
Contact Sadhana Ginde for details.