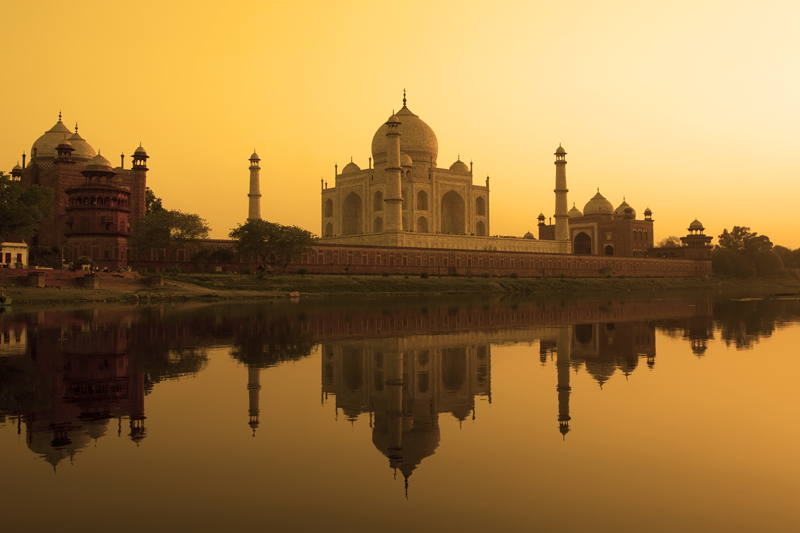 A wonderful collection of delicious Indian condiments such as chutneys, pickles & sauces. These range in a wide variety of tastes, textures & spicy heat levels to suit virtually any palate.
Cilantro Chutney Recipe


Cilantro Chutney is one of India's most popular condiments. This delicious and versatile chutney is the perfect accompaniment to any Indian meal and goes with just about anything imaginable. Use as a sauce, a dip or even a spread for sandwiches and wraps.
Cranberry Orange Ginger Chutney Recipe


A tasty alternative to the standard canned cranberry sauce! Try my delicious and easy to prepare home made chutney -- it will have your taste buds singing. It's also the perfect way to enjoy cranberries all year round.
Curry Leaf Chutney


Contrary to popular opinion, curry leaves have absolutely nothing to do with curry powder! My Curry Leaf Chutney is the perfect example to highlight the versatility of curry leaves. Here, the fresh curry leaves are actually ground into an aromatic powder for a variety of delicious uses.
Fig & Date Chutney Recipe


If you love fruit, then this will be the perfect recipe for you & making home made chutneys are a lot easier than most people think. My delicious Fig & Date Chutney works well with just about anything. This delicious & versatile condiment can be used on anything from ice cream to grilled chicken!
Fire Roasted Tomato Chutney Recipe


Fire roasting really concentrates & intensifies the flavor of your food by slightly charring the outer layer. My versatile Fire Roasted Tomato Chutney is a delicious combination of all these wonderful flavors & it goes with just about anything!
Flax Seed Chutney Recipe


Flax seeds have always been a staple in my pantry, but in order to be beneficial – they must be used in their ground form. My delicious & healthy Flax Seed Chutney is a "sukhi" (dry) chutney, which is a powder. Try it on hot buttery toast, in a sandwich or sprinkle it on just about anything!
Fresh Carrot Pickle Recipe


Indian pickles are an essential part of any traditional meal. They are unique in that they are pickled in oil instead of vinegar. My yummy Fresh Carrot Pickle is a great addition to any Indian meal. This delicious pickle also tastes great in sandwiches, wraps & even on pizza!
Fresh Ginger Root Pickle Recipe


My Fresh Ginger Root Pickle is simple to make, totally addictive, absolutely yummy & goes with just about anything! This versatile Indian condiment is a great addition to basically any delicious meal. Make sure you choose young, tender ginger roots for this recipe - you will just love this pickle!
Fresh Turmeric Pickle Recipe


Indian pickles are delicious & very easy to make in your own kitchen. They make a great accompaniment to almost any meal or you can even use them in a sandwich. My Fresh Turmeric Pickle is a great way to try your hand at Indian pickle making - the results will be well worth the effort :-)
Green Apple Pickle Recipe


One of my most requested recipes - my delicious Green Apple Pickle goes with just about everything! Personally, this is my absolute favorite type of Indian pickle & its sheer versatility knows no bounds :-)
Indian Chutney Recipes


These home made chutneys will definitely add a little excitement to any meal. Try them with hot samosas, pakoras or even with grilled chicken, fish or shrimp. These versatile condiments go with just about anything, serve them as a sauce, dip or even as a spread for sandwiches!
Indian Pickles Recipes


My absolute favorite Indian condiment Indian Pickles are a traditional accompaniment to any Indian meal. They are easy to make, delicious to eat & go with just about anything and everything!
Methkoot Recipe


Methkoot is one of those quintessential classic Maharashtrian recipes, a standard in every household. Methkoot is a bit hard to describe, but basically it's a mildly spiced powder that's made with a variety of dals or lentils. It's enjoyed best with hot rice & ghee (clarified butter).
Mint Chutney Recipe


This tasty chutney tastes great with samosas, pakoras, Tandoori, tikkas and kebabs! Pudina (Mint) Chutney has a clean & refreshing taste that works especially well with spicy foods.
Peanut Chutney Recipe


This typical Maharashtrian condiment is a big staple in my house -- it's a must for sandwiches, wraps & even crackers! It's delicious, so easy to make chutney and can be used as a either a dip or spread that goes with just about anything!
Pineapple Chutney Recipe


Fruit chutneys are a delicious combination and balance of flavors. My delicious Pineapple Chutney combines sweet, sour & spicy tastes all in one little bite. No wonder it's one of my favorite fruit based chutneys.
Prawn Balchao Recipe


A unique speciality from Goa, Prawn Balchao is a delicious condiment similar to a spicy prawn or shrimp pickle. But be warned -- this stuff is known to be highly addictive!
Roasted Eggplant Chutney Recipe


Smoky, robust & full of flavors, my delicious Roasted Eggplant Chutney will add "oomph" to any meal. My family especially enjoys this chutney in the pita sandwiches and wraps.
Roasted Red Bell Pepper Chutney Recipe


This delicious & versatile Indian condiment goes with just about anything from sandwiches to grilled meats or fish. My yummy Roasted Red Bell Pepper Chutney will add a little zing to any dish!
Tomato Chutney Recipe


My home made Tomato Chutney is a simple, tasty and versatile condiment. This is one of my all-time favorite "go-to" chutneys that works well with almost anything. Make this delicious chutney during the height of tomato season & enjoy them all year round.
Watermelon Rind Chutney Recipe


Yes, you read that absolutely correctly! Try my simple & delicious Watermelon Rind Chutney - it really is out of this world. This unique recipe will add a bit of crunch & sweetness to any meal.
Editor's Picks Articles
Top Ten Articles
Previous Features
Site Map
Follow @SadhanaGinde
Tweet
Content copyright © 2018 by . All rights reserved.
This content was written by . If you wish to use this content in any manner, you need written permission.
Contact Sadhana Ginde for details.