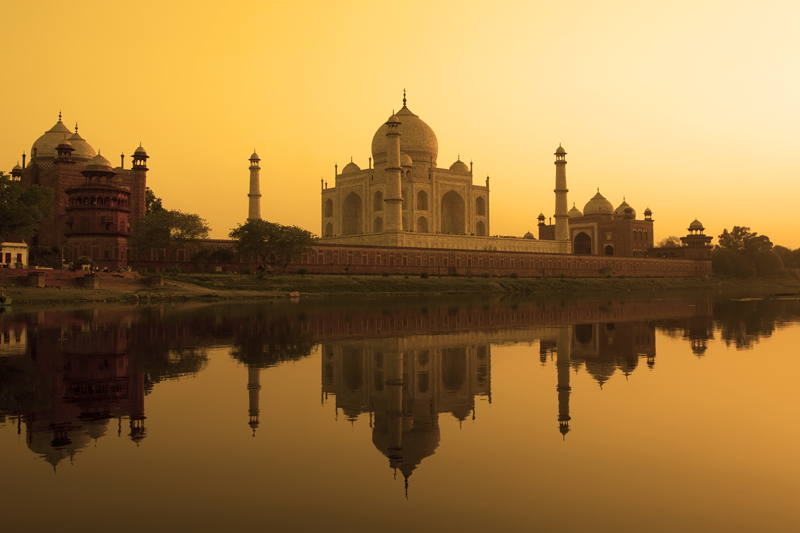 India is very famous for its fragrant Basmati rice, but there are also many other rice varieties. This is a wonderful & tasty collection of delicious & easy to make Indian rice dishes.
**Maharashtrian/Konkani Rice Dishes


A yummy collection of delicious rice & pulao dishes from my home state of Maharashtra and my ancestral home land of Goa - which is located in the Konkan region along India´s western coast.
**South Indian Rice Dishes


A tasty collection of delicious & simple to prepare rice dishes from the South Indian states of Karnataka, Andhra Pradesh, Kerala & Tamil Nadu.
Bamboo Rice Recipe


Green bamboo rice gets its lovely green color from bamboo juice, which is added during the milling process. This short grain rice has a wonderful & unique taste that should not be missed! So do try my healthy & delicious recipe soon & let me know what you think :-)
Bhutanese Red Rice Tawa Pulao Recipe


Exotic red rice from Bhutan adds a wonderful nutty taste & slightly chewy texture to this simple pulao. Tawa pulao is a classic rice dish made using special "pav bhaji" masala. This tasty dish is very popular & enjoyed as part of Mumbai's vibrant street food, so try making it for dinner tonight!
Brown Basmati & Lentil Pulao Recipe


A healthy & delicious combination of brown Basmati rice and Indian lentils (masoor dal). Brown Basmati rice has a lovely nutty taste & slight chewy texture - it has very quickly become the new family favorite in our home! Try this dish with just a little drizzle of ghee, it's pure heaven.
Carrot Rice Recipe


If you're looking for a healthy & delicious kid-friendly recipe, my tasty Carrot Rice is absolutely perfect! This dish literally comes together in just minutes & is great, especially for those busy weeknight meals. It's a yummy one-pot dish the whole family will enjoy :-)
Chickpea & Mint Pulao Recipe


A winning combination of chickpeas and rice with a subtle hint of fresh mint leaves - so simple and absolutely delicious. The addition of chickpeas to this recipe adds wonderful flavor, texture & protein to this simple dish. My Chickpeas & Mint Pulao makes a wonderful addition to any meal.
Corn & Cashew Pulao Recipe


My delicious Corn & Cashew Pulao is a simple to make rice dish and a great addition to any Indian meal. This dish just happens to contain my favorite ingredients - corn & cashews, giving this recipe great taste & texture in every yummy bite.
Curried Fried Rice Recipe


Try my delicious & easy to prepare Curried Fried Rice made specially with my fragrant & aromatic Homemade Curry Powder. My homemade curry powder is a wonderful blend of simple ingredients, most of which you may already in your spice cabinet. There are lots of variations to my fried rice recipe too.
Curried Rice with Delicata Squash & Shrimp Recipe


If you have never tried Delicata Squash before, I highly encourage you to run to the nearest market & try this highly coveted, seasonal vegetable before it becomes unavailable! It is just that good, that delicious & that easy to prepare. So try my tasty recipe soon & let me know what you think.
Garlicky Khichidi Recipe


My Garlicky Khichidi is delicious Indian comfort combining rice and moong dal together with a hint of roasted garlic - making the dish very nutritious as well. Served simply with an Indian salad, yogurt and papad (lentil wafers) - you have a complete & tasty meal on the table in no time!
Gujarati Khichidi Recipe


In India, a "khichidi" is any dish that combines rice and dal together, It is absolutely delicious & essentially a complete meal in itself. My delicious & healthy Gujarati Khichidi reminds me of an Indian "risotto" because of its smooth & creamy texture. This one-pot meal is true comfort food.
Hyderabadi Chicken Biryani Recipe


One of India's most famous & beloved recipes is Chicken Biryani - and this version from the Southern Indian city of Hyderabad is an all-around winner & one of my personal favorites. Making a good biryani from scratch takes some effort, but the delicious & heavenly results are well worth it.
Indian Rice Recipes


Both my Fragrant Coconut Rice and Lemon Rice are just delicious, easy to prepare and just perfect for entertaining. They taste great as an accompaniment to any meal, I especially enjoy eating them with grilled foods. Try them both, your friends & family will love you for it :-)
Jhat Pat Chicken Pulao Recipe


A delicious & simple, traditional chicken and rice dish from India. The yummy one-pot meal takes very little prep work and cooks up quickly in no time, making it perfect for those busy weeknights or for unexpected dinner guests. Feel free to add your favorite vegetables for a complete meal.
Kashmiri Pulao Recipe


A heavenly rice dish made with saffron, dried fruits and nuts from the scenic Indian state of Kashmir. Traditionally, this dish is usually made for celebrations, festivals & special occasions but feel free to enjoy it any day of the week.
Kedgeree Recipe


A tasty Anglo-Indian dish combining tender flaky fish, hard-boiled eggs and fragrant Basmati rice. Trust me, it's a winning combination of tastes & flavors. My Kedgeree is a delicious one-pot meal packed with protein from both the fish & the hard-boiled eggs.
Mixed Vegetable Khichidi Recipe


A wonderful & delicious combination of rice, dal & vegetables all simmered together until perfectly tender. No matter where you go in India, khichidi spells comfort food across the sub-continent. You can never go wrong with this tasty one-pot dish. Best of all, you can eat it anytime of the day!
Moong Dal Khichidi Recipe


A typical khichidi is any mix of dal and rice cooked together. It's a great way to add some protein into a mainly vegetarian diet. Try my simple Moong Dal Khichidi - it's an easy to prepare, delicious & winning combination of moong dal and rice cooked together until perfect.
Orange & Ginger Scented Pulao Recipe


A delicious & aromatic rice dish with subtle flavors of orange & ginger. My fragrant Orange & Ginger Scented Pulao is always a crowd pleaser & a huge favorite among both family & friends alike. This lovely & exotic rice dish makes as a great accompaniment to any tasty meal :-)
Roasted Pumpkin Pulao Recipe


Roasting a pumpkin is both very healthy & delicious! It's also much easier than you think, the result is a sweet & creamy texture that works well with fragrant Basmati rice. My tasty Roasted Pumpkin Pulao is full of warm & aromatic spices. It is truly a wonderful side dish for any holiday meal :-)
Wild Mushroom Biryani Recipe


If you love wild mushrooms as much as I do, then you're just going to love this dish. A delicious dish fit for royalty! Dont be put off by the lengthy list of ingredients, this famous rice dish is certainly worth all the effort. Your friends and family will certainly enjoy every heavenly bite.
Editor's Picks Articles
Top Ten Articles
Previous Features
Site Map
Follow @SadhanaGinde
Tweet
Content copyright © 2018 by . All rights reserved.
This content was written by . If you wish to use this content in any manner, you need written permission.
Contact Sadhana Ginde for details.