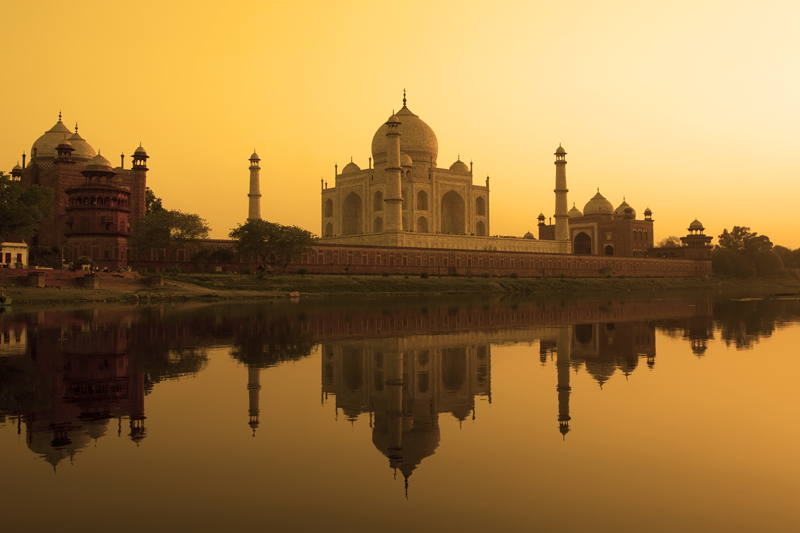 Delicious Indian vegetarian dishes representing the various states and regions of the entire Indian sub-continent & also many neighboring countries.
**Maharashtrian/Konkani Veg Dishes


I grew up in a mainly vegetarian household, these are some of my favorites dishes. They are simple and wholesome recipes from my home state of Maharashtra & also the scenic Konkan region.
**Mixed Vegetable Dishes


Vegetables are healthy, nutritious & just chock full of yummy goodness! Try my lovely collection of regional Indian mixed vegetable recipes. Good & good for you!
**North Indian Veg Dishes


A lovely collection of North Indian Vegetarian recipes mainly from the northern states of Punjab, Rajasthan & Kashmir... including many dishes from India´s famed Mughal cuisine.
Aloo Palak Bhaji Recipe


Try my easy and delicious potatoes with spinach (Aloo Palak), a simple vegetarian dish but fit for kings! The combination of spinach and potatoes is classic and enjoyed throughout India. It's a simple dish yet full of lovely flavors and textures.
Bamboo Shoot Curry Recipe


Bamboo shoots arent just for pandas! In fact, in India -- fresh bamboo shoots are considered quite the delicacy! Bamboo shoots are healthy, nutritious & delicious. If you've never had them before - you don't know what you're missing. This dish was always a huge favorite in my family.
Broccoli Rabe Bhaji Recipe


Broccoli Rabe (aka rapini) is an Italian leafy green with a slightly bitter yet delicious taste. I temper my version with Indian spices, aromatics & green peas that help balance all of the delicious flavors. Broccoli rabe is very healthy & nutritious, make it part of your family's diet today.
Brussel Sprouts Bhaji Recipe


People usually have a love/hate relationship with Brussel sprouts & when prepared correctly -- they are absolutely fantastic! The key to yummy Brussel sprouts is proper caramelization which equals flavor. My spicy Brussel Sprouts Bhaji is sure to become a family favorite!
Butternut Squash with Cashews Recipe


Autumn is just around the corner and what better way to welcome its arrival than with sweet butternut squash. Try this delicious Indian version with cashews for some great texture and crunch! Do make my Butternut Squash with Cashews soon, this vegetable is seasonal :-)
Eggplant -Two Ways


North India meets Western India in this article - I have two different and delicious ways to prepare eggplant. Spicy Roasted Eggplant from the north (Punjab) is served hot and my Roasted Eggplant with Yogurt from my home state of Maharashtra is always cool and refreshing. Try them both soon :-)
Fava Bean & Sweet Corn Sundal Recipe


I just love fava beans & cant ever to seem to get enough of them. My Fava Bean & Sweet Corn Sundal allowed me to enjoy my fava beans in an Indian dish. Sundals are healthy, nutritious and simple to prepare South Indian snacks made using dals, lentils or beans.
Fiddlehead Stir Fry Recipe


Fiddleheads are a rare & unique seasonal vegetable usually available only during the spring season. In the scenic state of Assam, fiddleheads are called "dhekia" and they are prepared in a simple stir-fry. Fiddleheads are healthy, nutritious & really delicious, so try this dish soon!
Green Beans Bhaji Recipe I


My Green Beans Bhaji is just perfect for entertaining & those last minute dinner guests. It really comes together quickly in no time flat, especially if you are using frozen French green beans. These mildly spiced and tender green beans are the perfect addition to any Indian meal.
Green Eggplant Curry Recipe


My delicious Green Eggplant Curry hails from the South Indian state of Andhra Pradesh & is made using small, round green eggplants. This unique Asian variety is very tasty & also easily available in any Indian store or Asian market. Try making this simple & yummy curry for your family today :-)
Kabocha Squash Curry Recipe


Kabocha squash is delicious & prized for its firm texture, which makes it just perfect for curries! Best of all, kabochas are usually available all year round. So try my yummy Kabocha Squash Curry for dinner tonight, it makes for a tasty & healthy dish that suits both vegetarians & vegans alike.
Long Beans Stir Fry Recipe


Yard long beans (aka snake beans) are a delicious & healthy vegetable commonly eaten throughout Southeast Asia. If you are lucky enough to find them in your area, then try making my simple & tasty stir-fry dish that comes together in a snap, making it just perfect for those super busy weeknights.
Mirch ka Salan Recipe


Mirch ka Salan is a delicious vegetarian dish from the South Indian city of Hyderabad, located in the state of Andhra Pradesh. "Mirch" is the Hindi word for spicy chili pepper. Traditionally, this dish is spicy - but feel free to make it using your favorite chili peppers or even bell peppers.
Mushroom Curry Recipe


Mushrooms are relatively new to India but work well in Indian dishes, their earthy flavors pair well with Indian spices and aromatics. If you are a big fan of mushrooms, then this is a perfect dish for you. My yummy Mushroom Curry is a tasty vegetarian curry that is easy to prepare & healthy too.
Pineapple Stir Fry Recipe


My Pineapple Stir Fry is always a favorite with friends & family alike. This tasty dish is a wonderful balance of sweet, tart & spicy flavors all in one delicious bite. When fresh pineapple is in season, I highly encourage you to try this dish. It will quickly become a family favorite!
Pumpkin & Chickpea Curry Recipe


Whenever pumpkins are in season, I always try to make the most out them. My simple & delicious Pumpkin & Chickpea Curry is a great way to use pumpkin in a savory dish. This healthy & nutritious recipe is great for both vegetarians & vegans too. Serve simply with rotis or Basmati rice.
South Indian Potato & Spinach Curry Recipe


The flavors & tastes of South India on your plate! This tasty curry is a wonderful vegetarian side dish that will make a great accompaniment to any Indian meal, served simple with a little rice -- will make a perfect & healthy meal for your loved ones.
Spicy Roasted Beets Recipe


I am not quite sure why many people hate beets, I think it's because they have never tried them roasted - which helps to intensify their delicious natural sweetness. My Spicy Roasted Beets is a healthy and delicious recipe that will surely make beets a favorite in your house.
Stuffed Vegetable Recipes, Indian Style!


Fresh vegetables are always delicious, especially in the spring & summer. These tasty Indian style Stuffed Vegetable Recipes will even have the pickiest of kids asking for more! So go ahead and try them all - my Spicy Stuffed Eggplant, Stuffed Bell Peppers & Stuffed Okra.
Editor's Picks Articles
Top Ten Articles
Previous Features
Site Map
Follow @SadhanaGinde
Tweet
Content copyright © 2018 by . All rights reserved.
This content was written by . If you wish to use this content in any manner, you need written permission.
Contact Sadhana Ginde for details.