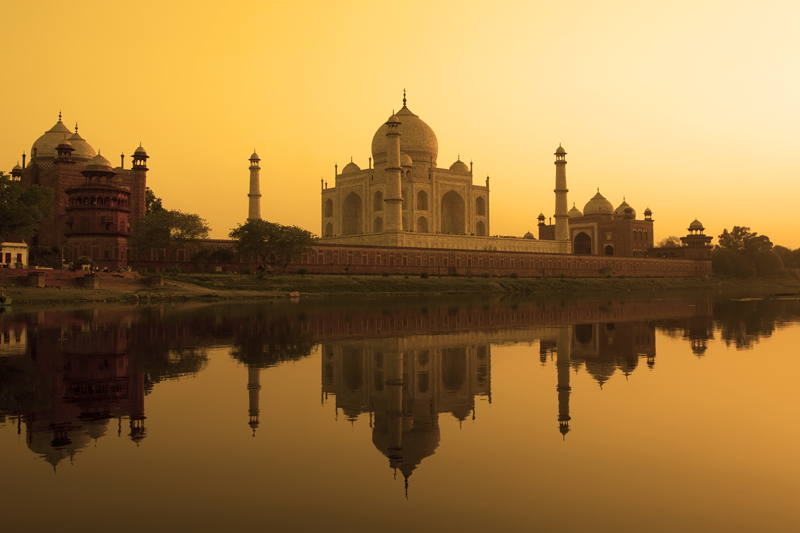 A great collection of wonderful and tasty vegetarian & non-vegetarian Indian appetizers and snacks, with lots of savory and sweet varieties.
**Fusion Apps & Snacks


A tasty collection of simple to prepare "Indian inspired" appetizers, snacks and various specialties with a decidedly exotic twist that will surely "wow!" your family & friends :-)
**Non-Vegetarian Apps & Snacks


A delicious collection of regional non-vegetarian appetizers, snacks and various specialties -- just perfect for just about any occasion.
Alu Vadi (Colocasia Rolls)


Alu Vadi is a typical Maharashtrian dish made using colocasia leaves (aka taro leaves). It's a bit hard to describe, but it's a layered and stuffed roll that's steamed and then pan fried. It's also super delicious and worth the extra effort. It's perfect as an appetizer, side dish or snack.
Batata Vada Recipe


Batata Vadas are delicious spicy potato fritters & probably one of Mumbai's most popular street food snacks. Batata vadas are just perfect as an appetizer or tea time snack. They are also great for entertaining since they can be made in advance, but I prefer to eat them right away! Who can resist?
Bread Pakoras Recipe


Bread Pakoras are a simple & delicious appetizer or teatime snack. These pakoras are always a big hit, especially with the kids. It's also a great way to get your kids into the kitchen to help make them. Feel free to use your favorite variety of bread, the yummy possibilities are really endless!
Carrot Fritters Recipe


My super yummy Carrot Pakoras (fritters) are just perfect with a hot steaming cup of masala chai (Indian spiced tea), for a tasty tea time snack. It's also a great way to sneak in some veggies into your family's diet as well. Try them with my simple home made Cilantro or Mint Chutney.
Cashew Fritters Recipe


Kunukkus are delicious appetizers or snacks that can be made to suit virtually any palate. My version contains cashews but feel free to add vegetables if you would like. The crunchy taste & texture makes these treats an instant hit with family & friends alike.
Chawli chi Vadi Recipe


My delicious Chawli chi Vadi (black-eyed pea fritters) are Brazilian in origin with a decidedly true Indian twist. These flavorful fritters are very easy to make & packed with protein. Try them at your next dinner party, your guests will love both them & you!
Coconut Vada Recipe


My Coconut Vadas are delicious savory fritters made using freshly grated coconut. These are quite popular throughout Southern India & can be served as either an appetizer or as a teatime snack. Needless to say, these vadas are always a big hit especially when entertaining so try them soon!
Corn Chivda Recipe


A delicious & easy to prepare Indian snack mix that's truly quite addictive. My tasty home made version easily beats the store bought variety hands down. But do make extra, because this tasty snack goes fast!
Crunchy Corn Fritters Recipe


Based on an Indonesian recipe, my Indian style Crunchy Corn Fritters are always a big hit among both family & friends alike, one simply can't seem to get enough of these yummy bites! It's a delicious combination of both tastes & textures.
Curry Puffs Recipe


Curry Puffs are a delicious appetizer or snack commonly eaten throughout Southeast Asia. They are basically crispy pockets of puff pastry stuffed with a variety of tasty fillings and then lightly fried until golden brown – how could they not be good? Serve them as a yummy appetizer or snack.
Dahi Vada Recipe


Dahi Vadas are delicious savory lentil fritters that are soaked in a delicately spiced yogurt, similar to dumplings. These are usually served cold & eaten commonly throughout India as an appetizer, side dish or even a snack. This flavorful dish is easily one of my all time favorites ☺.
Fruit Chaat Recipe


Chaats are delicious savory snacks enjoyed throughout the Indian sub-continent. My Fruit Chaat recipe is a wonderful and spicy fruit salad that can be eaten as an appetizer, snack or even dessert. I have also included my special home made recipe for chaat masala (chaat spice mix).
Garlicky Yogurt Dip Recipe


My delicious & versatile Garlicky Yogurt Dip can be served as an appetizer or snack along with fresh vegetables, crispy naan wedges or yummy pita chips. But my tasty dip recipe also works well as a spread for both sandwiches & wraps. Best of all, this simple recipe comes together in just minutes.
Green Pea Kachori Recipe


A kachori is a deep-fried & stuffed poori (whole-wheat flatbread) from the beautiful state of Rajasthan. My tasty Green Pea Kachori is a delicious way to enjoy Indian street food right in your own kitchen with no passport or visa required! Serve them as either an appetizer or a quick snack :-)
Kodbale Recipe


Kodbale are a delicious deep-fried snack enjoyed throughout Maharashtra state. They are basically savory spirals of crunchy goodness made from rice flour. Kodbale are usually served along with tea, but they can be enjoyed at anytime as a snack or eaten with breakfast. Do try making them soon :-)
Kothimbir chi Vadi Recipe


These delicious and savory pan-fried cilantro cakes (Kothimbir chi Vadi) are perfect for appetizers when entertaining or even during tea time as a snack. These tasty treats are first steamed and pan-fried until golden brown & crispy.
Masala Vada Recipe


Masala Vadas are delicious savory fritters made from chana dal (split Bengal gram). They are quite popular throughout South India and can be served as either an appetizer or as a tea time snack. Needless to say, masala vadas are always a big hit especially when entertaining. Try making them soon!
Sabudana chi Vada Recipe


These delicious savory tapioca fritters (Sabudana chi Vada) are easy to prepare and always a family favorite. You can serve them for breakfast, lunch, brunch or simply enjoy them with a hot cup of Indian chai for a perfect little tea time snack.
Samosa Recipe


India's most beloved appetizer has officially become a global favorite. Samosas are delicious deep-fried pastries filled with a variety of savory fillings. Served usually as an appetizer or snack, samosas are extremely addictive! They are really just that good, so try making some today :-)
Spicy Banana Fritters Recipe


Try my deliciously healthy baked coconut-almond encrusted Bananas Fritters with a subtle hint of Indian spices, they will have your family & friends asking for more. You won't miss the fried version at all :-)
Thattai Recipe


Thattai is a delicious crispy snack enjoyed in South India. It's usually made during the various festival & holiday seasons. Think of them as a type of "cracker" made using rice flour along with a combination of dals or lentils, which also makes them gluten free :-)
Vegetable Pakoras Recipe


These crunchy & crispy batter-dipped Indian vegetable fritters (pakoras) are highly addictive & just irresistible! You can also use this basic recipe to make paneer pakoras, fish pakoras or chicken pakoras.
Editor's Picks Articles
Top Ten Articles
Previous Features
Site Map
Follow @SadhanaGinde
Tweet
Content copyright © 2018 by . All rights reserved.
This content was written by . If you wish to use this content in any manner, you need written permission.
Contact Sadhana Ginde for details.