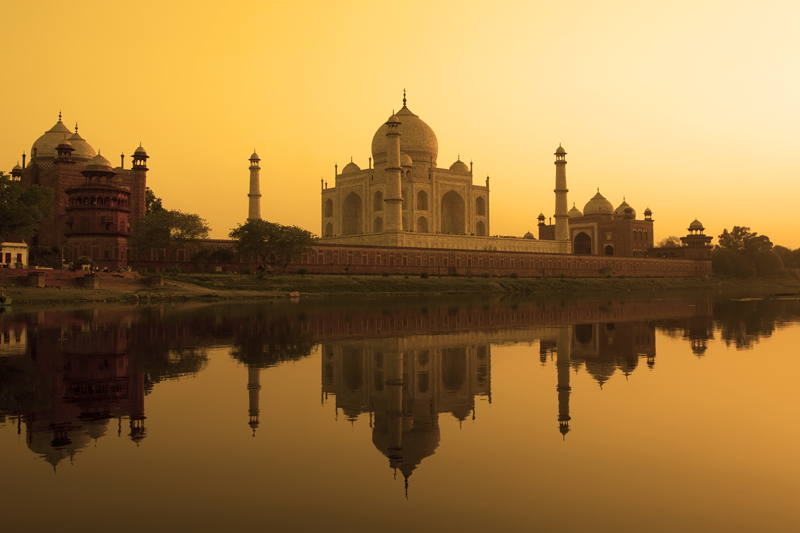 India probably consumes more varieties of dals, lentils, pulses, legumes & beans than any other country in the world. My delicious collection of dal recipes represents the entire Indian sub-continent.
**Maharashtrian/Konkani Dal Dishes


A tasty and delicious collection of dal recipes straight from my home state of Maharashtra & the scenic Konkan region, located on the western coast of India.
Bengali Red Lentils Recipe


This hearty dish hails from the north western state of Bengal and features tasty red lentils tempered with my home made Bengali 5 spice masala known as "panch phoran". This simple dish is typical comfort food and represents the delicious vegetarian fare found in Bengali cuisine.
Chana Madra Recipe


A hearty & delicious dish from the scenic state of Himachal Pradesh, located in northern India - just south of the Himalayas. My Chana Madra is a tasty dish made using chickpeas but the surprising addition of plump, juicy raisins adds a subtle hint of sweetness to this lovely dish. Try it & see!
Chana Masala Recipe


This delicious Punjabi vegetarian recipe consists of chickpeas (or garbanzo beans) simmered slowly in a rich aromatic tomato based curry. This dish is traditionally eaten with a fried Indian flatbread known as bhatura but it is equally tasty when eaten simply with fragrant Basmati rice.
Dal Makhani Recipe


Dal Makhani (aka Dal Maharani) is a creamy and delicious Punjabi dal dish - a wonderful addition to any Indian meal. Also known as "Butter Dal", this vegetarian dish is truly a taste of heaven and a perfect example of fine Indian vegetarian fare.
Gujarati Mixed Dal Recipe


A simple and tasty mixed dal recipe that hails from the western state of Gujarat, whose population is primarily vegetarian in nature. This delicious dish is both nutritious and also a rich source of protein.
Lal Chori Dal Recipe


Adzuki beans, known as Lal Chori dal in India, are very nutritious and a good source of protein. Try this deliciously rich and creamy Punjabi based dal dish, I am sure it will very quickly become a family favorite.
Ma ki Dal Recipe


A real personal favorite! Try this delicious & creamy dal dish, made with whole black urad dal - it's Punjabi comfort food at its finest. Ma Ki Dal translates directly into "mother's lentils", so what could be more delicious than food made with a mother's love?
Mango Dal Recipe


Try this wonderful dish from the southern state of Andhra Pradesh, it's a delicious combination of green mango and dal. It's a lovely burst of tastes and flavors all in one little bite. Green mangoes are seasonal and usual available during the spring, so do take advantage when you can.
Panchmela Dal Recipe


The north Indian desert state of Rajasthan is aptly named the "land of the kings" This delicious and hearty vegetarian Rajasthani dish is comprised of 5 different types of dals (or lentils) simmered together with a rich blend of aromatic spices -- definitely a dish fit for Indian royalty!
Pumpkin Dal Recipe


A delicious dal dish from the South Indian state of Karnataka. Pumpkin & dal is a winning combination and a real family favorite in my house. Pumpkins are a seasonal vegetable and usually mark the arrival of autumn, so definitely do take advantage when they are available and try this dish :-)
Sambar Recipe


South Indian comfort food at its best, in fact - sambar can be enjoyed any time of the day. Sambar is a delicious & flavorful mix of dal & vegetables simmered together until perfect. Try making it using my homemade Sambar powder, you'll never buy the ready made packets again!
Sindhi Tamatar Dal Recipe


This delicious dish represents Sindhi cuisine at its finest! If you love fresh seasonal tomatoes, then you're going to just love this dish -- creamy black lentils simmered slowly with tomatoes makes this dish an all around winning combination.
Spinach Dal Recipe


My Spinach Dal is healthy, delicious and packed with lots of protein. This tasty dish will easily make even the most ardent spinach haters into big fans, so dont be surprised if they ask for seconds or even thirds!
Split Moong Dal with Garlic Recipe


Try this healthy and nutritious dal recipe, my Split Moong Dal with Garlic is always tasty and a great source of protein especially for vegetarians. This simple dish tastes great with warm fresh rotis or fragrant Basmati rice.
Tadka Dal Recipe


India's most popular & beloved dal dish! Tadka Dal, also known as Dal Fry, is a simple yet heavenly dish enjoyed throughout the Indian sub-continent. a true comfort dish for all Indians.
Tomato Dal Recipe


Simple & healthy, yet full of delicious flavors - my Tomato Dal is always perfect any day of the week. This tasty dish is a regular staple on my family's dinner table, we love it with both chapatis and rice.
Editor's Picks Articles
Top Ten Articles
Previous Features
Site Map
Follow @SadhanaGinde
Tweet
Content copyright © 2018 by . All rights reserved.
This content was written by . If you wish to use this content in any manner, you need written permission.
Contact Sadhana Ginde for details.