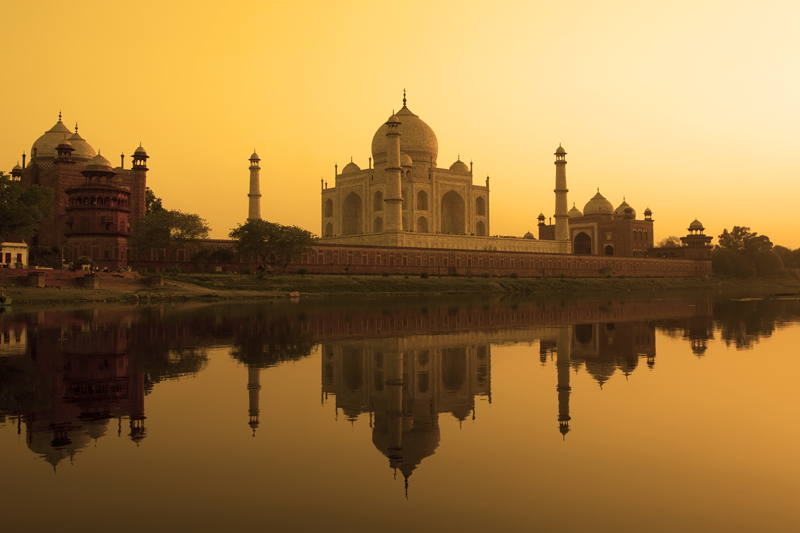 Refreshing, tasty and simple Indian beverages that you can make right at home in your kitchen. Quench your thirst and try them all, see which one is your favorite :-)
Avocado Lassi Recipe


Delicious, healthy & creamy Avocado Lassi - 2 ways! Lassi is a traditional Indian drink made with yogurt and blended with different flavors and spices. The best thing about this particular lassi is that it can be made in both sweet and savory versions depending upon your mood ☺.
Chaas Recipe


Chaas is a healthy, refreshing and delicious yogurt/buttermilk based beverage. This lightly spiced savory drink pairs well with spicy foods & is a great way to cool down your palate. It also helps with the digestion process.
Gazpacho Recipe


Gazpacho is basically just springtime in a bowl :-) A traditional gazpacho is a chilled vegetable soup from Spain that's healthy, light and refreshing. It's easy to make using your family's favorite vegetables, try my Indian version of Gazpacho -- it's sure to make your taste buds sing!
Indian Cocktails Anyone ?


These fun, Indian inspired cocktails are super easy to make, delicious and will definitely put a smile on everyone's face. Feel free to make equally tasty non-alcoholic versions if you prefer.
Indian Cooler Recipes


My cool and refreshing exotic Indian Coolers are delicious chilled beverages - a perfect way to beat the heat! Minty Ginger Cooler, Pomegranate Orange Cooler, Tamarind Cooler and many more - just to name a few, so do try them all!
Indian Milkshake Recipes


Need a delicious way to beat the summer heat? Try one of my cool & refreshing Indian milkshakes! These tasty treats take only minutes to whip up too! I have provided several tasty recipes such as Rose, Mango, Passion Fruit, Pineapple Coconut, Orange Papaya & Chai Milkshakes - so try them all!
Indian Smoothie Recipes


Who doesn't enjoy a yummy smoothie? Try making my wonderful & delicious collection of Indian Smoothies - it's a healthy way to stay cool. It's also a great way to get your family to enjoy more fruit!
Kashmiri Kahwa Recipe


A delicious spiced hot green tea from India's Kashmir region, guaranteed to chase away the winter blues :) Green tea is considered to be very healthy & is also a well known source of antioxidants & vitamins. My Kashmiri Kahwa is also great for digestion & overall digestive health.
Lassi Recipes


One of India's most popular beverages! A lassi is a deliciously refreshing yogurt based drink that's both light and healthy, it's essentially an Indian smoothie. Mango Lassi, Gulab (Rose) Lassi, Salty Lassi and more - go ahead & try all of these yummy versions!
Mango Gazpacho Recipe


A refreshing & delicious beverage (or chilled soup) that's just perfect for those hot summer months. My delicious Mango Gazpacho combines lovely fruits & vegetables with just a hint of spices -- it truly is summer in a glass :-)
Masala Chai Recipe


Enjoy a steaming hot cup of Masala Chai (delicately spiced Indian tea) or serve it chilled for a cool refreshing taste. You can also make delicious versions such as Vanilla Chai, Coconut Chai or Chai Milkshakes. Indian tea has quickly become a global favorite, so make a cup for yourself today!
Mulled Apple Cider Recipe


My sweet & fragrant Mulled Apple Cider is just perfect for the holidays or on those cold chilly autumn days. Each sip is inviting, delicious & comforting -- this drink will surely warm you up from your head to your toes! Best of all, it's very kid-friendlty & super simple to make :-)
Oats, Almond & Date Smoothie Recipe


My Oats, Almond & Date Smoothie is a super healthy drink that works very well for breakfast or even as a mid-afternoon "pick me up" drink. It's simple to make, healthy, nutritious & just delicious. I especially enjoy an oats, almond & date smoothie either before or after a good workout ☺.
Rose Scented Lemonade Recipe


My Rose Scented Lemonade is cool & refreshing. The subtle, floral essence of roses combined with the sweet tartness of fresh lemons is absolutely one divine & a summer time favorite in my house. So try this exotic version at your next get-together & really "wow" your family & friends!
Sparkling Citrus Punch Recipe


A delicious & refreshing way to keep cool during the hot summer months! My healthy Sparkling Citrus Punch is packed with lots of Vitamin C and yummy citrus goodness. A subtle hint of warm spices just adds another layer of lovely flavor. This lovely beverage is just perfect for outdoor entertaining!
Spiced Indian Hot Chocolate Recipe


My Spiced Indian Hot Chocolate is guaranteed to chase away the chills & warm you up from head to toe! In moderation, unsweetened chocolate (especially dark chocolate) is considered healthy & beneficial in many ways. So try making my Indian version of hot chocolate for your family today :-)
Spicy Tomato Juice Recipe


A wonderful way to enjoy fresh, ripe, summer tomatoes! My healthy, nutritious & delicious Spicy Tomato Juice provides your daily vitamins, nutrients & dietary fiber - all within a glass. These can be made in a pinch & enjoyed at breakfast, brunch, lunch or at any time throughout the day :-)
Thandai Recipe


A refreshing and healthy Thandai (lightly spiced Indian milk cooler) that's great anytime of the year. This tasty beverage is made using a unique combination of various nuts & seeds.
Editor's Picks Articles
Top Ten Articles
Previous Features
Site Map
Follow @SadhanaGinde
Tweet
Content copyright © 2018 by . All rights reserved.
This content was written by . If you wish to use this content in any manner, you need written permission.
Contact Sadhana Ginde for details.